Fact: Studies have shown that most people only make purchases after seeing marketing messages of that product at least SEVEN times.
This can come in the form of multiple touch-points like Facebook ads, flyers, e-mails, phone calls, your website, and much more…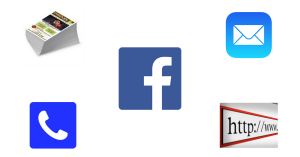 But the bottom line is:
People don't buy the FIRST time they come across an ad for a particular product!
So… what does this mean for you, as an educator?
Well, parents are exactly the same.
If they happen to chance across a flyer about your education-centre and the programs you offer… chances are they WON'T call immediately. (Touch Point #1)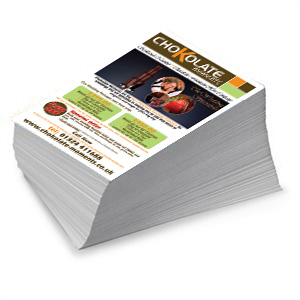 They'll go on Google and search for information about your centre — a.k.a they'll go find your website and read more info. (Touch Point #2)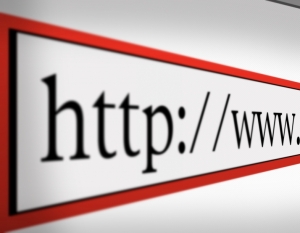 If there's sufficient information on your website, the parents will give you a call to enquire about your programs (Touch Point #3)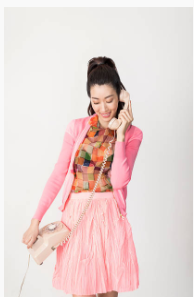 And if you have a persuasive enough call script, you'll manage to persuade them to come down for a 1-on-1 consultation/ diagnostic session or preview (Touch Point #4).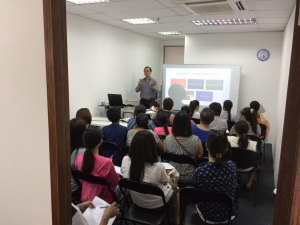 When they come down for the session, you share with them the benefits of your program and why they should join (Touch Point #5)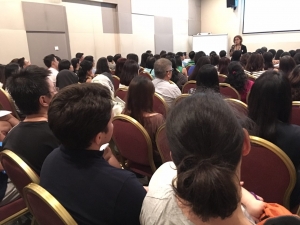 And If your sharing contains all the 22-Persuasion-Elements required for high-conversion rates…
Only then will the parents sign their kids up for your programs.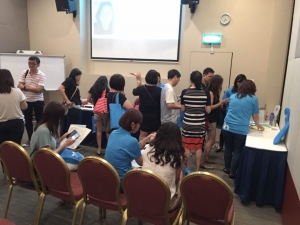 Parents rushing to sign their kids up for our clients' programs
Now, you're probably wondering:
"Nick, you said that most people make purchases after seeing marketing messages at least SEVEN times… but the process you just described only has FIVE touch points!"
Keen observation 😉
You see, the process I just described is the most IDEAL scenario that you can wish for — that parents take action every single time they come across one of your marketing messages…
But the truth is:
60% of the time, parents require much much more persuasion in order for them to sign up for your programs!
In fact, based on the tons of educators we've worked with, they mention that the one biggest area where they lose a potential sale is:
Parents who call in to enquire about their programs and REGISTER for a free 1-on-1 consultation/diagnostic session… but don't turn up
Most educators when faced with this scenario have no idea HOW and WHAT to do in order to "push" these parents to sign up for their programs…
So they do nothing.
BIG MISTAKE!
That's leaving a ton of money on the table!
It's no wonder so many educators are struggling to get consistent new student signups…
Cos' they don't FOLLOW UP with these prospective customers!
Remember the two "missing" touch points you noticed in the "perfect" scenario I described at the start of the article?
Well, this is where follow-up procedures come in!
Introducing: The 5-Step Follow-Up Template To Drastically Increase Sign-Up Rates
Just shoot either:
1) An e-mail
2) Or a phone call
To the parents who registered for your 1-on-1 session but didn't turn up… and tell them:
You noticed they didn't turn up for the session
Share with them a sneak peek of the valuable content they missed out on during the session
The results of your current students who're applying your methods, and how you can help their child achieve similar results
Remind them that the major exams like CAs/SAs/Prelims/PSLE/O-Levels are approaching, and it's important that their child learn your methods now… or else, the challenges he's facing will cause him to get poor grades in these exams
Finally, tell them the next available dates and timings for your 1-on-1 sessions, and get them to give you a call/email ASAP to lock in their slot.
There you have it:
The simple, yet highly-effective 5-step Follow-Up template you can use in your emails or phone calls — specially designed to "push" parents who signed up for your 1-on-1 sessions, but didn't turn up… to actually turn up.
This Is The Very Same Template We Used To Help Vivien Le – Founder Of Le Xue Education Get More Than $35,000 In Student Signups Within Just 60 Days
[For more case studies of our clients and how we helped them, Go Here]
And as always, we love delivering massive value to you…
So I'm going to give you an example you can model to immediately send to the "no-show" parents in your database, and get them to come down for your consultations 🙂
Here you go!
===
Hey Jane,

I noticed you didn't make it down for our scheduled 1-on-1 consultation session yesterday.

Maybe you were caught up with work, or maybe you had to attend to some pressing matters at home, or maybe life just got in the way.

Whatever the reason, just thought it'd be best to share with you some of the valuable content I shared with some of the parents who came down for this session over the past few weeks 🙂

When you come down for this session, you'll discover:

The #1 Biggest Mistake Students Make When It Comes To Approaching Problem Sums
A Quick "Trick" To Transforming Wordy, Complicated Problem Sums Into Simple, "Clear-As-Day" Questions That Even Children Who Are Failing Math Can Solve
Our Tried-And-Tested PSE System That Will Ensure Your Child Draws The Correct Models For Every Question, Practically Eliminates Careless Mistakes, And Allows Your Child To Excel In Problem Sums

One child who came down for this session used to always get tricked by complicated problem sums, had no idea what are the correct models to draw, and committed tons of careless mistakes…

But within just 1 hour of learning our step-by-step PSE system, he was able to solve a higher-order-thinking problem sum — the kind he used to struggle with…

And the best part?

All his careless mistakes were practically eliminated!

So yes, this 1-on-1 session will be highly-useful and valuable for you and your child to attend…

Because as you know, the CA1 exams are just around the corner — and I wouldn't want your child's Problem Sum challenges to cause him to underperform below his peers.

So if you're interested in giving your child the ultimate advantage when it comes to excelling in Problem Sums…

Give us a call at 98765432 or drop us an email at [email protected] to schedule another 1-on-1 consultation with us 🙂

I look forward to seeing you soon!

Cheers,

Mr Lau Ah Soo

Dean of ABC Math Experts
==
Simple isn't it?
I'm sure you definitely can model after this example easily!
Now, here's what I want you to do:
Compile a list of all the parents who signed up for your preview/1-on-1 consultations/diagnostic sessions but didn't turn up
Apply the format I've shown you above and craft out an email
Send it out to the list you've compiled right away!
In our experience, this 5-Step Follow-Up template has helped our education clients increase their turn-up rate tremendously, and in turn, skyrocketed their new student signups and sales 🙂
So go forth and follow-up with the parents who've expressed interest in your programs but haven't actually come down to your centre… right now!
P.S. I'd love to hear how this 5-Step Follow-Up Template works for you…
So if you'd like a free review of your email before you send it out, send over a draft to this address: [email protected]
… And if you have any questions about how to use this template, just shoot us an email at the address above… OR you can simply comment below 🙂
P.P.S If you want to see how we helped ISun Education get more than $108,000 in student signups thanks to the strict follow-up procedures we had them implement… Go Here