"Why is it so hard to FULLY fill up ALL of the classes in my centre?"
How many times has this thought ran through your mind over the past couple of days, weeks, and even months?
If you're constantly stressing about how to hit the max capacity of all your classes across all the different subjects you offer…
Then chances are, you're still stuck in the OLD way of operating in the education industry.
You see…
The education industry has changed drastically over the last 10 years — and the old way of reaching out to parents just isn't effective anymore.
And in order for you to understand WHAT is the old way of doing things & WHY it doesn't work like it used to…
First, you must understand the biggest changes in the education industry over the last 10 years:
1. Parents are spending more on tuition…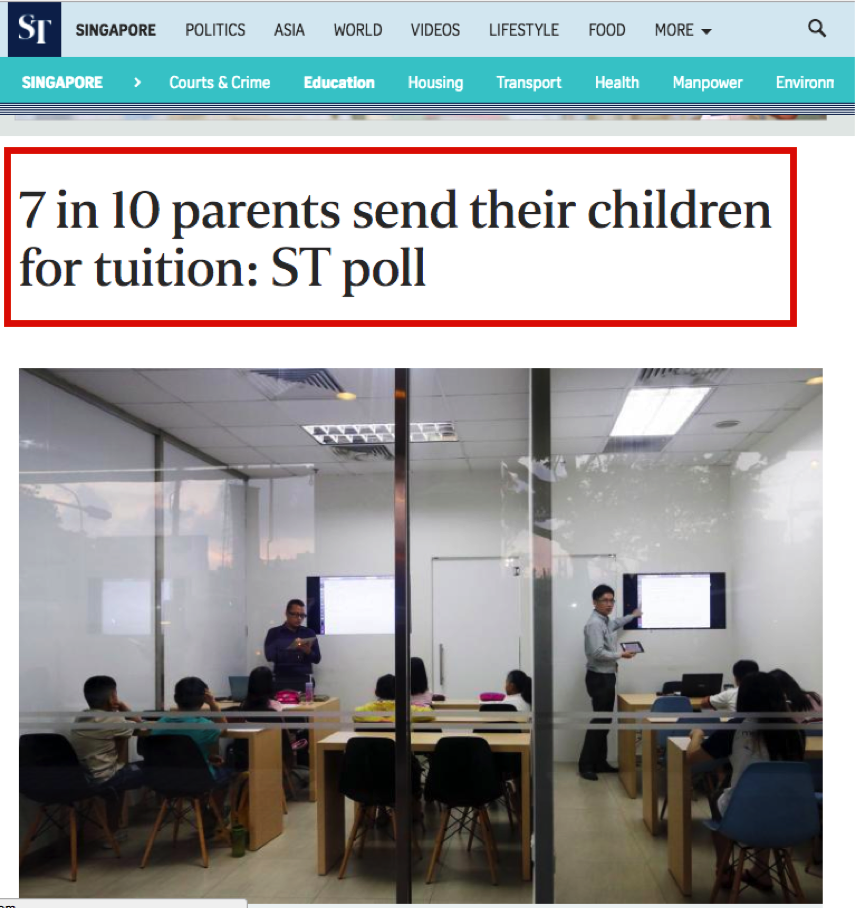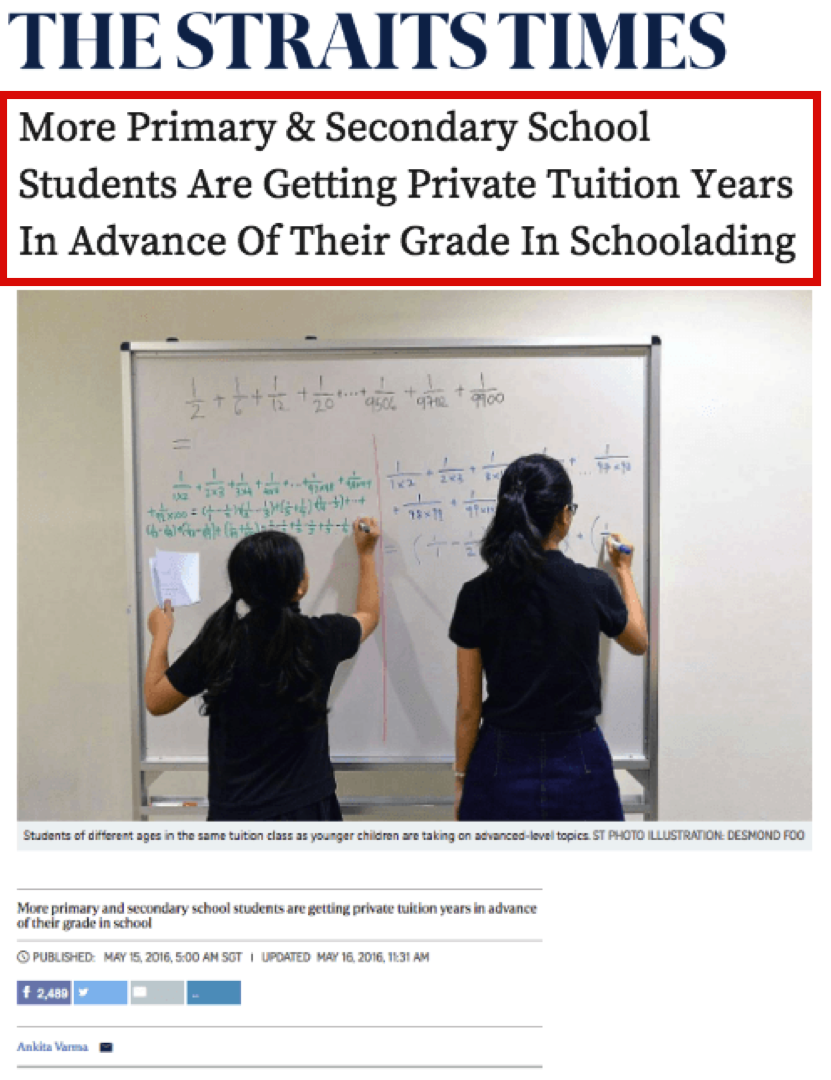 Which means there is…
2. Increasing Demand For Tuition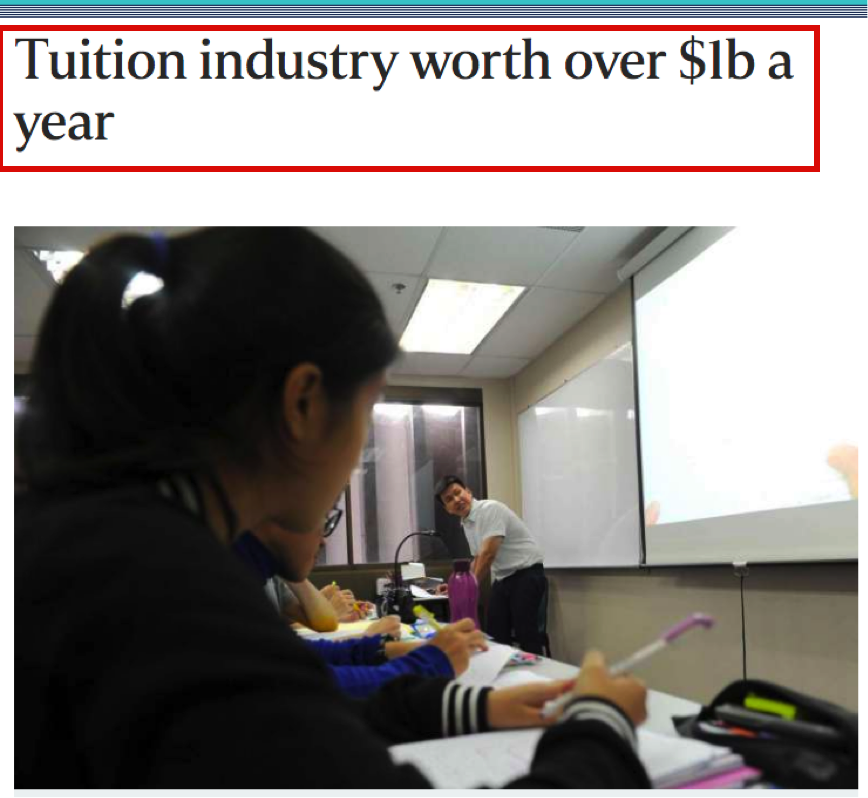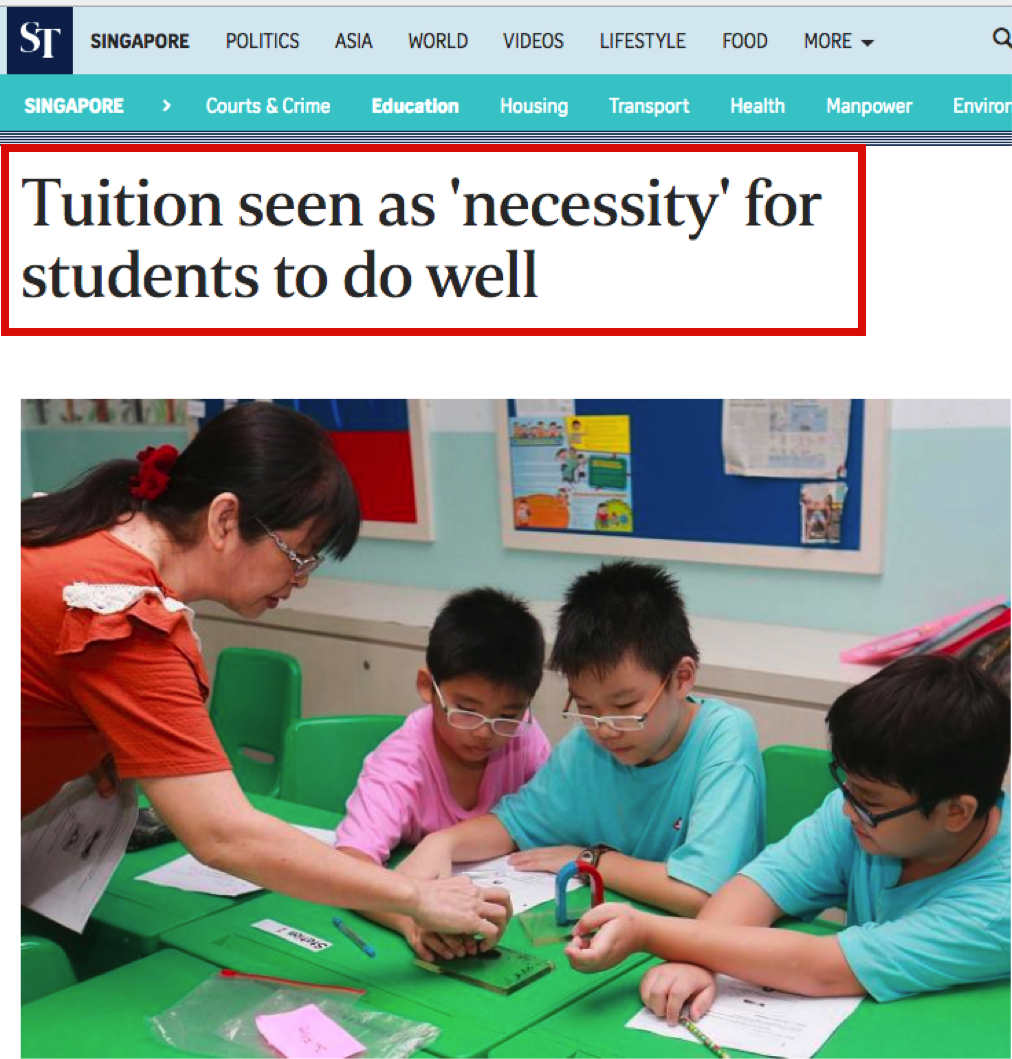 Up till now, this is all good news, right?
Parents spending more = Increasing Demand for tuition…
And Increasing Demand For Tuition = More Students = Easily Expand To More Centres
… Right?
WRONG!
Cos' with the increasing demand for tuition and the HUGE revenue potential, also comes…
3. An Explosion In The Number Of Tuition & Enrichment Centres In Singapore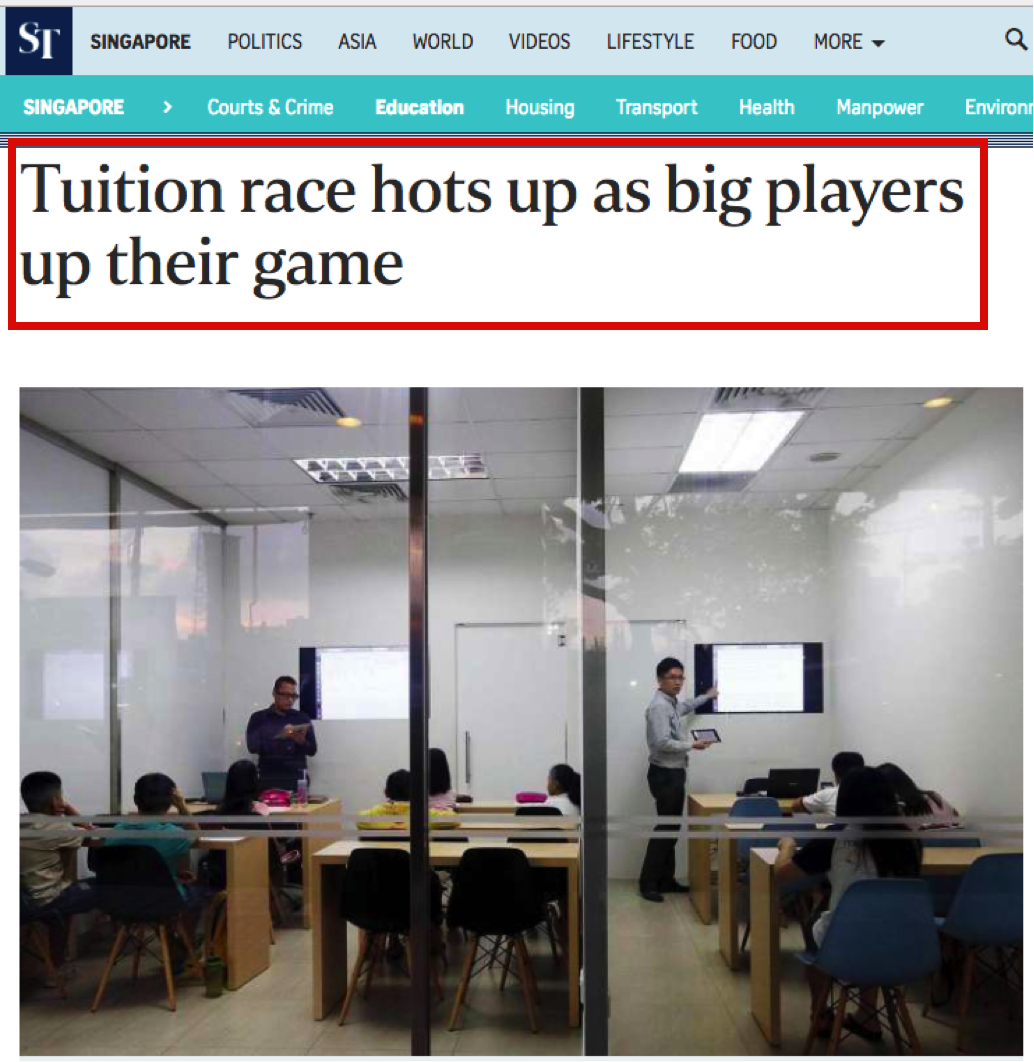 According to SPRING Singapore, there are 6,181 education companies in the market registered with MOE, as of 2016.
Which means you have 6,180 other competitors — and that number is just going to keep increasing every single year…
And this isn't even counting the private "super tutors" — who also provide stiff competition to education centres…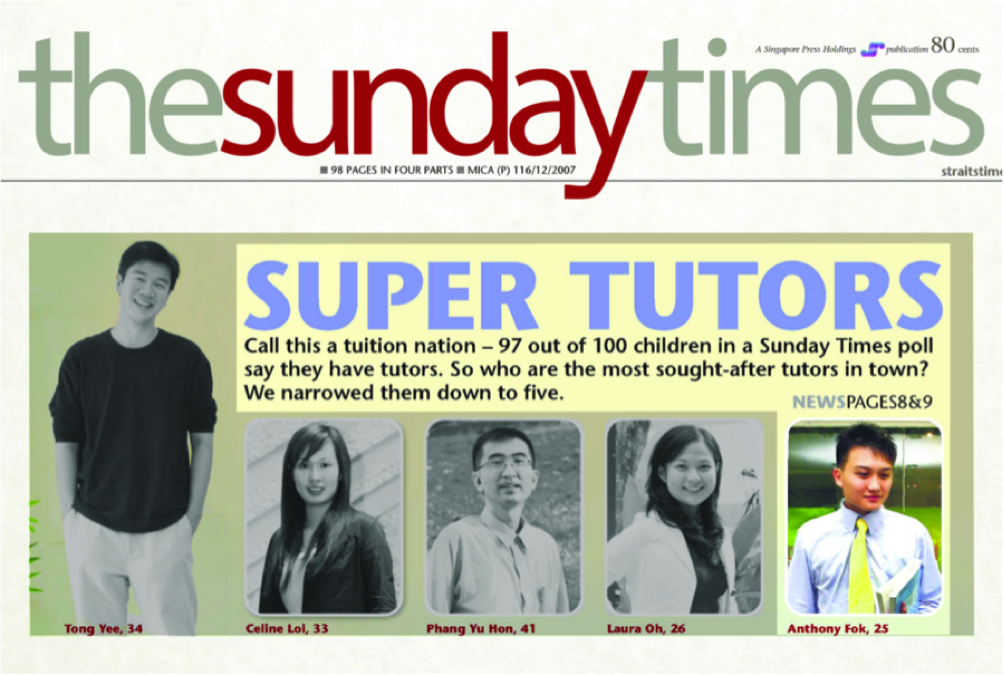 At the same time…
4. Parents Are Becoming More Educated And More Discerning
… Which means it's no longer enough to just say those OLD ways of differentiating yourself — which is the OLD way of operating in the education industry — like:
Experienced & Qualified Teachers

Effective Small Groups

Flexible Timing

Proven Strategies

Guaranteed Results
Because EVERYONE ELSE is saying the same thing:






And with the huge number of education centres available, if you say the same thing as everyone else…
You become just another "commodity" in the eyes of the parents — and naturally they'll just compare the centres based on price.
However, if you have a strong way to communicate how your centre is different (and better) than other centres — in terms of curriculum, methodology, pedagogy, etc…
Parents from all over Singapore will flock to your centre to sign their kids up for your program — even if it's at a more premium price compared to other centres!
Because they can see you're SPECIAL.
So the big question now is:
What's the best way to educate parents on your program, get them to see the value of your methods, and how special you are… in this NEW-AGE education industry?
The answer is simple:
Running Parent Workshops

is The

BEST

Way To Help Parents See How Special Your Centre Is In This New-Age Education Industry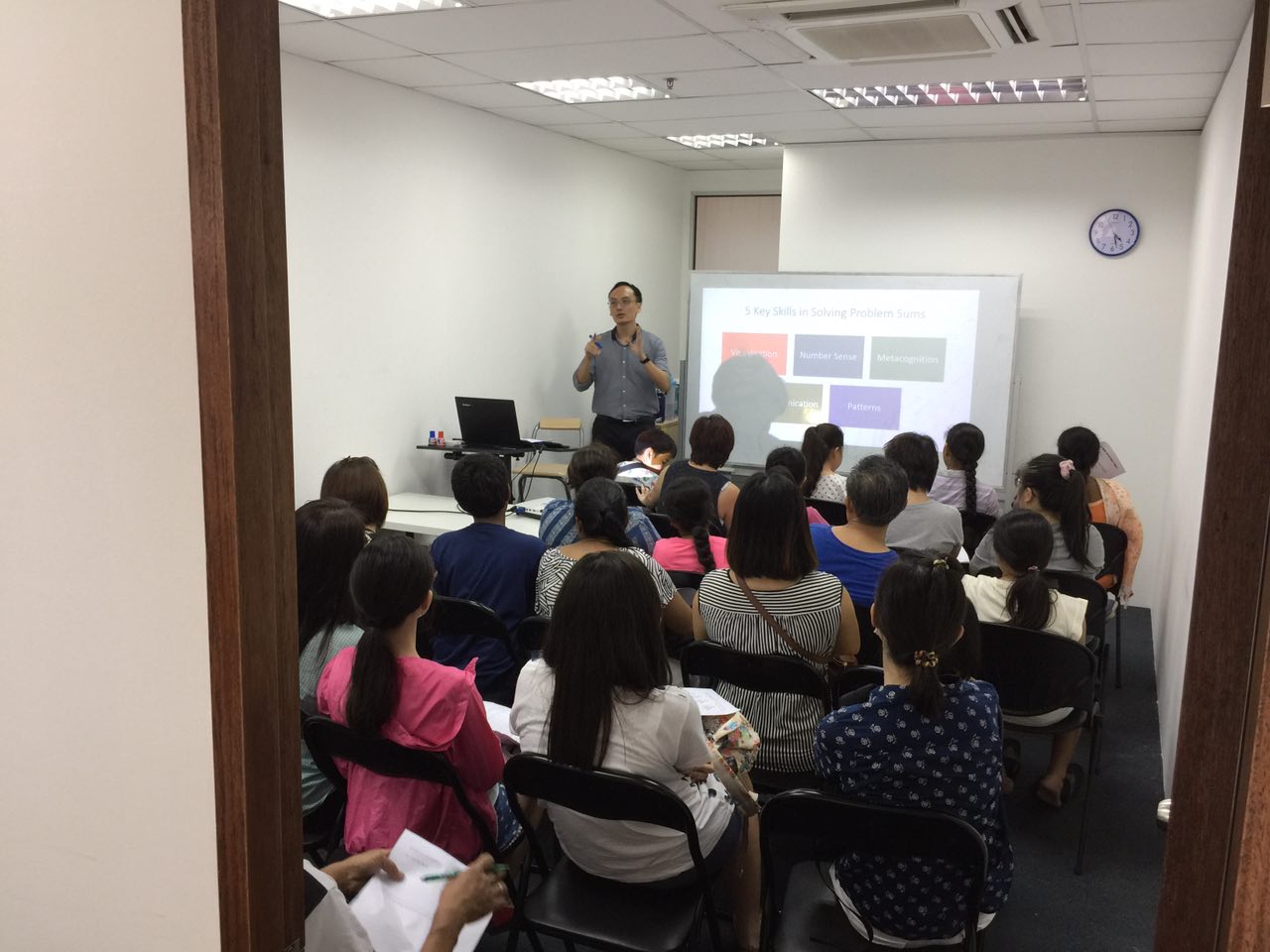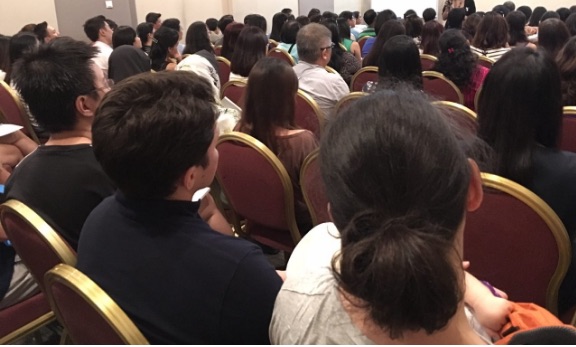 Packed Parent Workshops Run By Our Clients
More and more education brands are jumping on the "parent workshops" bandwagon because of several important reasons:
Why Parent Workshops Are The Best — Reason #1:
You Get To Teach Parents A Skill or Share With Them Information That's Extremely Valuable
This helps parents to:
TRUST you more

BELIEVE you're an expert in your field

UNDERSTAND why you're the best person to help their child improve their academics
And once they trust and believe in you, that's when the educated and discerning parents will sign up for your programs.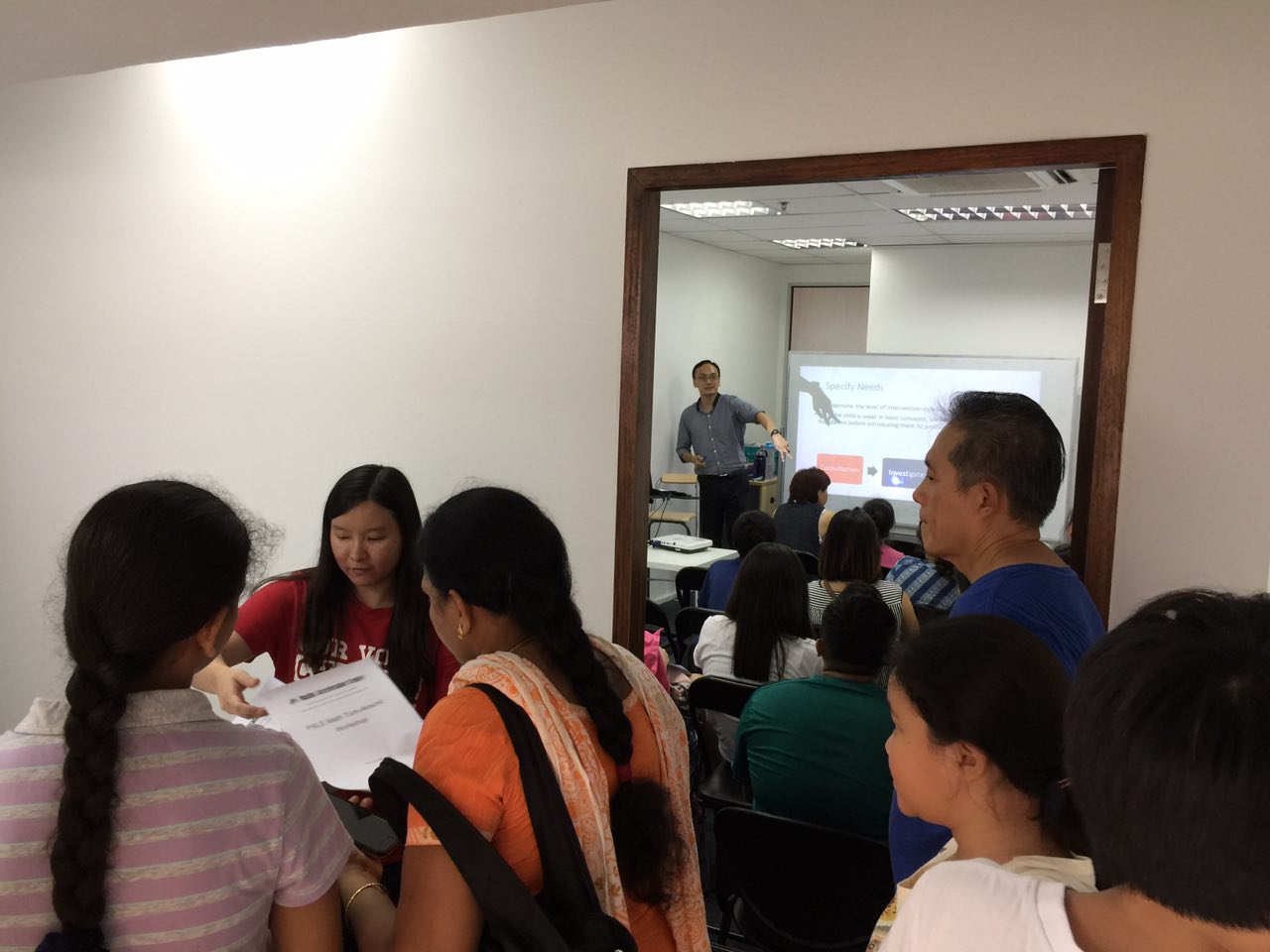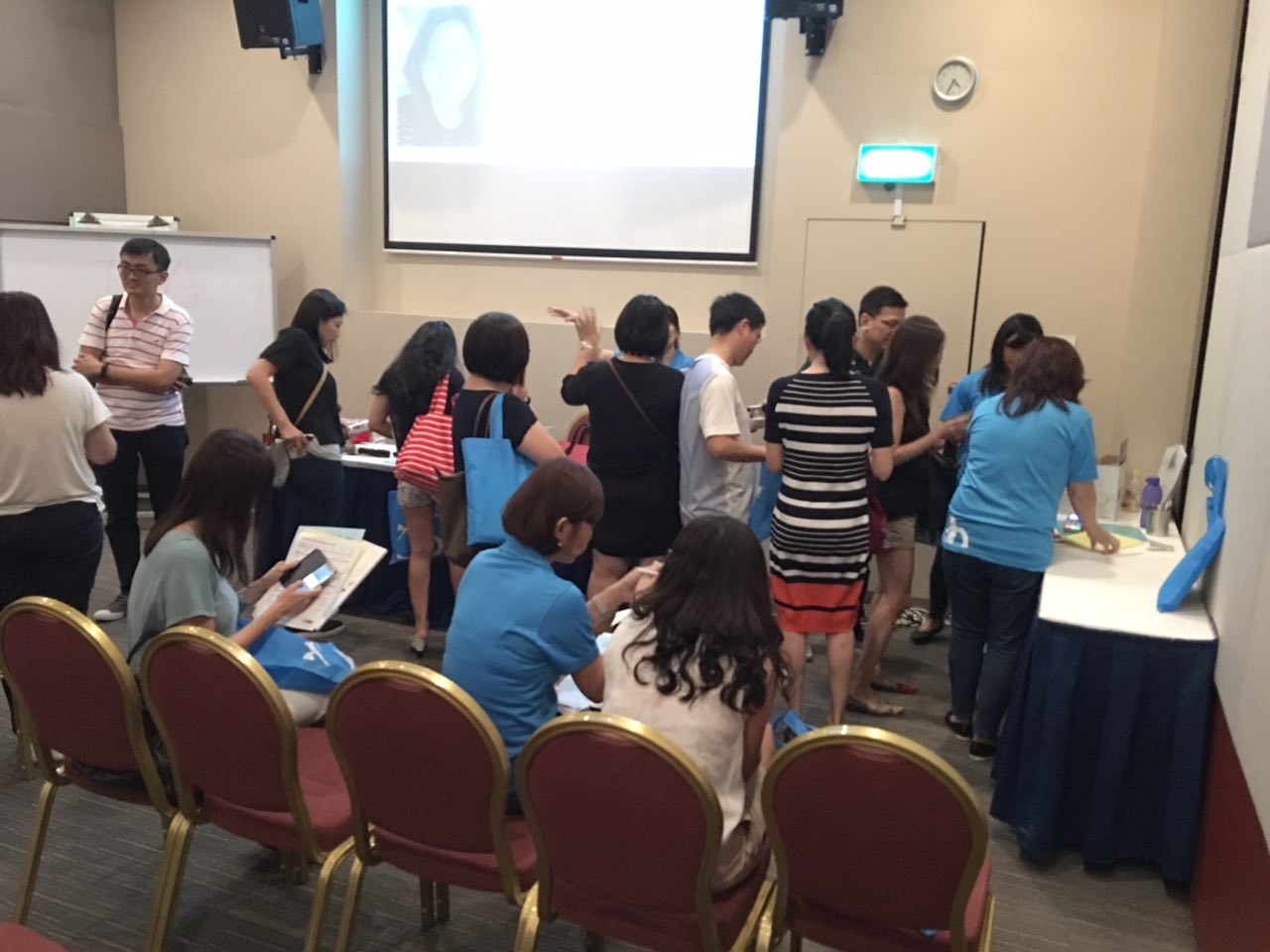 Discerning Parents Rushing To Sign Up For Our Clients' Programs
Why Parent Workshops Are The Best — Reason #2:
The Fastest Way To Fill Up Your Classes
The beauty of running parent workshops is:
You get to do BULK CLOSING — which means you get multiple signups in one session… all the time, every time.
This allows you to enjoy massive SPIKES in revenue, rather than the slow and gradual revenue growth from occasional walk-ins, unpredictable referrals, and time-consuming 1-on-1 diagnostic sessions.
And ISun Education — one of our most successful education clients — is a perfect example of how bulk closing gives you giant leaps in revenue: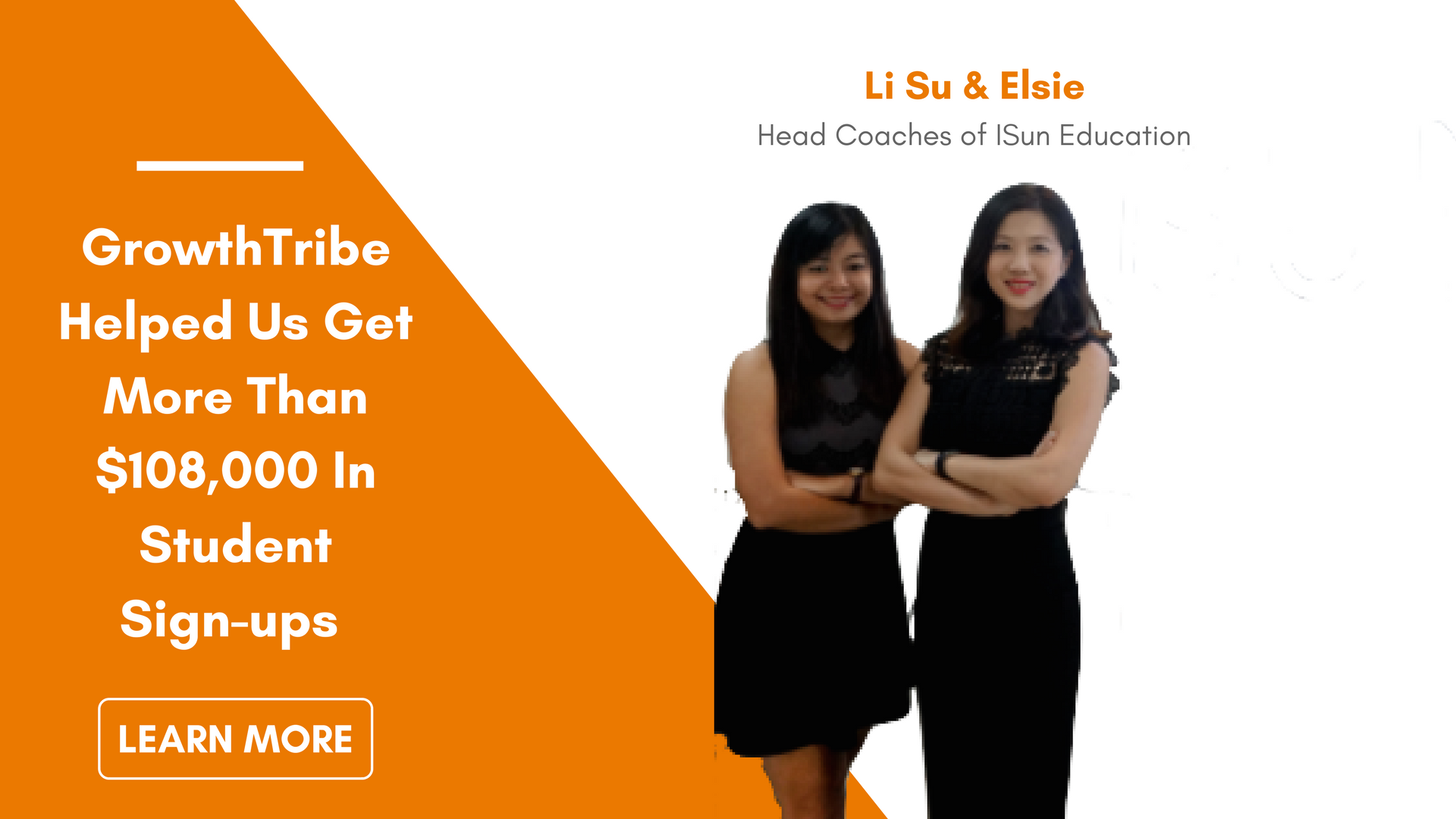 Yes, the bulk closing from running parent workshops is the fastest way to fill up your classes.
The best part?
It's also…
Why Parent Workshops Are The Best — Reason #3:
The Most Efficient Way To Fill Up Your Classes
And by efficient, I mean, it saves you a LOT of time — giving you more time to focus on helping your students in their studies.
Because you get to close in bulk by running parent workshops… you don't have to hold it too many times in a month — and yet, you'll still hit your max student capacity easily.
Let's say you need 100 more students to hit your max capacity…
And your closing rate is about 30% (Which is terrible by the way, but let's be conservative just for this example).
So if every parent workshop you run has 20 parents, you'll get 6 new signups (30% * 20 = 6).
This means in order to get 100 new students, you'll need to run 17 workshops (100/6 = 17).
And if you run only 1 workshop every week, you'll hit your max capacity in just 17 weeks…
Which is a really short 4.25 months!
And this is assuming you only have a 30% closing rate, and you run parent workshops once a week.
If you have a higher closing rate & you run parent workshops twice a week (Saturdays and Sundays)…You'll hit your max. capacity in a FRACTION of the time!
This is the beauty of bulk closing 🙂
If you did 1-on-1 diagnostic sessions to try and hit the 100 extra students (assuming 30% closing rate)…
You'd have to meet 334 parents one-on-one!
And in order to get 1 student, you need to hold 3 1-hour diagnostic sessions.
That's 3 hours = 1 student.
But with parent workshops (assuming 20 attendees & 30% closing rate)…
2 hours = 6 students.
That's half the time taken, with 600% more results!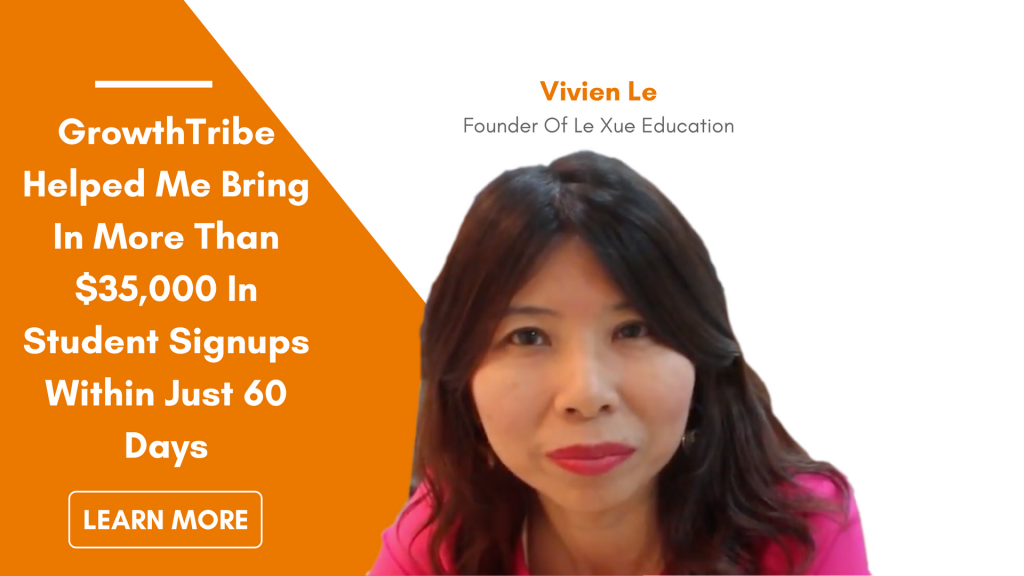 Can you see how effective & time-and-energy-efficient running parent workshops is?
You can easily fill up ALL of your classes across different subjects… within a matter of months!
This Is Why If You Observe The Big Brands Like MindChamps, Learning Lab and Eye Level, They Are All Running Parent Workshops. This Is Not By Accident. It's A Purposeful Strategy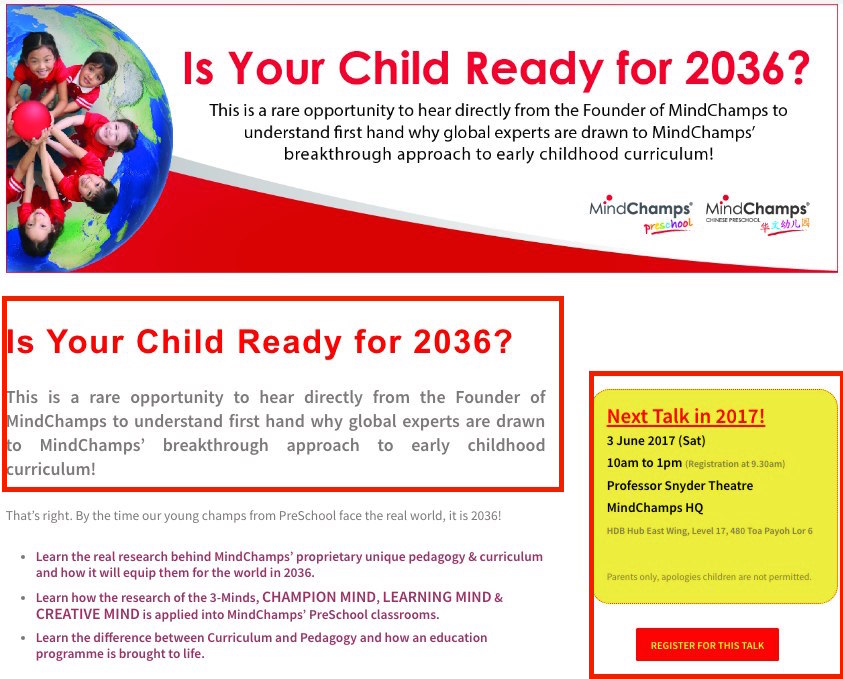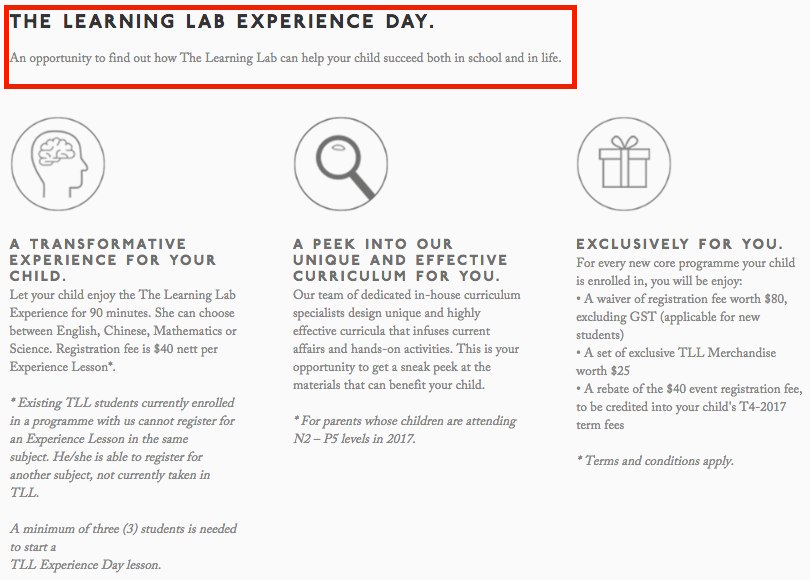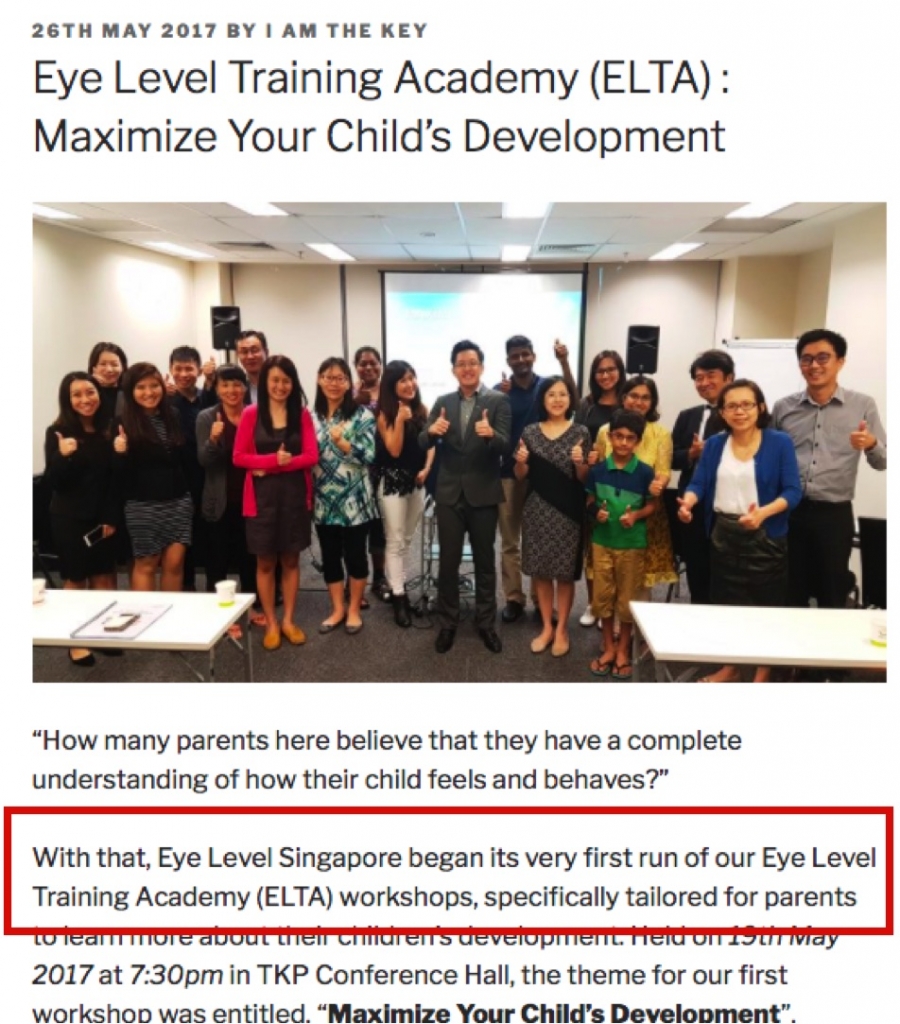 One of the big reasons why these big brands are so wildly successful is because:
They know how to run successful parent workshops & they do it consistently.
That's it.
Plain and simple.
If you have a formula to run parent workshops successfully (and by successful I mean, a closing rate of at least 40%), and you do it consistently…
You can easily double your current numbers & hit your maximum capacity in no time — giving you the capital to expand to more centres if you want.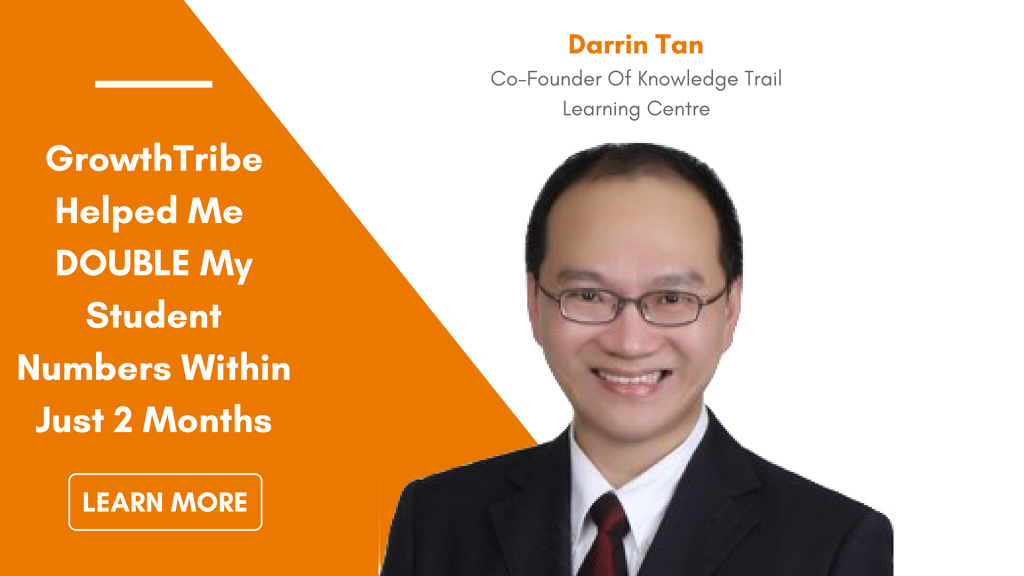 But the question is:
Do YOU have that specific formula to run successful parent workshops consistently?
Conclusion
We're fast approaching the end of the first half of 2017…
And if you find yourself miles away from hitting the maximum capacity of your centre(s)…
Then I strongly suggest you figure out the Parent-Workshop-Formula ASAP…
Because trust me when I say:
Running parent workshops is the BEST way to get a massive surge of new students in this New-Age Education industry.
Educators that can adapt and adopt this will be wildly successful… while those who can't, will wither away.
Which one will you be?