The reason is because they don't know how to turn their "cold markets" into "warm markets" properly.
But before we get to that, allow me to first briefly explain what these "temperatures" even mean.
Warm Market
Essentially, everyone who has bought a product or signed up for one of your centre's programs will be considered "warm"
Or people who are very receptive to you approaching them & eventually they become a customer…
i.e. friends, family, existing customers, referrals, your network…
And then we have the…
Cold Market
Is where all your potential customers belong. They've never heard of you before or might have seen a flyer or two… but generally, they don't really know much about your centre.
In a nutshell,
The warm market is your paying customers & the cold market is more or less made up of strangers.
And the key here, is to convert your cold market into warm.
The problem is, most educators don't really know how to properly do this… and they rely too heavily on their warm market…
If you think about it,
The standard tuition centre owner usually gets his first few students from tapping into his network, family, friends etc…
Over time, he would have built up a student base.
And once this "base" is large enough, referrals would start rolling in.
As you can see, all the student enrollments are coming in from the "warm market".
And don't get me wrong but, this is fine for a start because new student sign-ups keep rolling in & this generates the centre some revenue.
But a couple of months down the road… the referrals will start to slow (or even stop).
This happens because the centre has dried up its warm market.
And at this point in time, the only way to get more students and grow the business is to tap into the cold market by using methods like giving out flyers, online advertising etc… to create more awareness for the centre.
Only to realise that nothing is really working for them. No significant increase in students, no increase in revenues…. Nothing.
So Why Is This Happening?
First of all, you need to understand that the cold market is essentially made up of strangers.
And to successfully convert them from "cold" into "warm", you need to gain their trust by first turning these strangers… into friends.
This is something that cannot be achieved by simply shoving flyers into the hands of parents or blindly advertising online about how a centre has "qualified teachers & produced tons of A students"
In the past, this would have worked brilliantly… but now, it has to go beyond that.
Nowadays, every other centre out there can easily promise parents to assign a PHD Math teacher to conduct a class (okay, I'm exaggerating here, but you get the idea) & help their child score As,
You see,
The warm market is made up of your friends & family… these are all people who trust you which is why they are willing to enrol their precious child for your centre's program – and the referrals that you get, is an extension of the trust from your network.
The key here is, you need to get your cold market to trust you. Only then will you see a significant increase in your student sign-ups & see a constant growth in your centre.
And to do this,
You will need to constantly provide value for your target market.
So here are some useful long-term techniques that you can try:
Starting a blog where you constantly dish out great resources that parents can use to help their child improve their grades,

Parent workshops where you're educating parents on the most cutting-edge study methods,

Trial classes and 1-on-1 diagnostic sessions so your market can get a better understanding of what your centre is about,

Organising events to build goodwill in your community,

Improving your branding (a more recognisable brand will instill confidence & trust in your market)
If you notice, the purpose of these techniques I've shared above, is so you can establish a strong presence, trust & position your centre as an authority in your community.
The downside to these techniques is that it will take some time before you see any real effects (especially if you want to improve branding, it can take years).
But the good news is,
There's actually a much shorter 2-step method that can easily help you to 20-30 new student sign ups every month & grow your centre – and it is through this method, that one of our MDC clients called Vivian from Le Xue (Chinese tuition) managed to get 96 leads in just 1 month.
All in all, she was able to get $35,000 within just 60 days!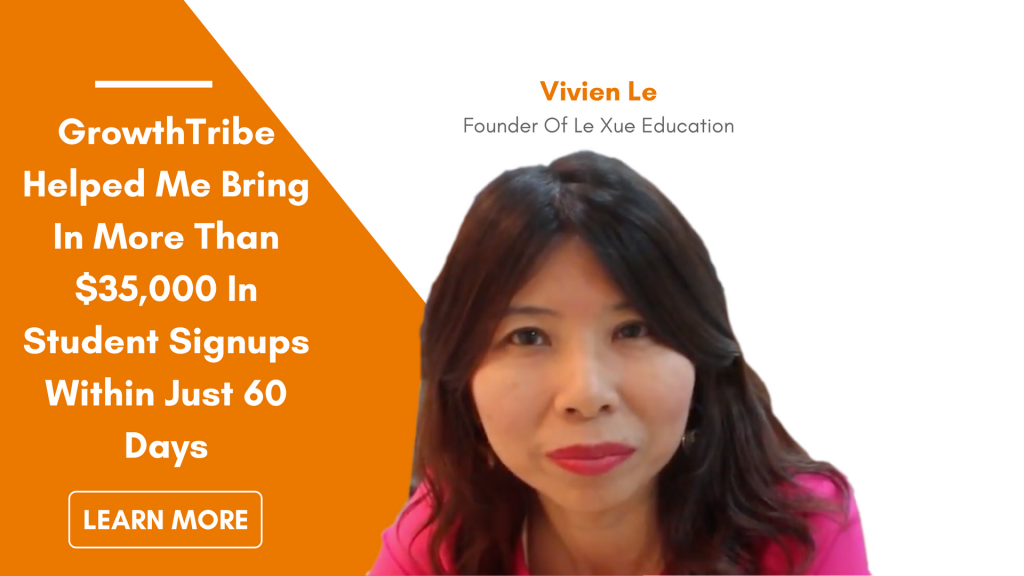 Introducing The 2-Step Method To Rapidly Multiply Your Student Numbers & Grow Your Centre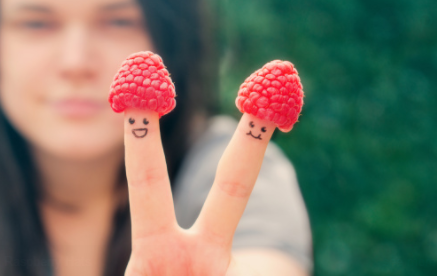 Step 1: Crafting Your Centre's Core Strategic Message
This is the "secret sauce" that many great educators are missing where they are unable to clearly communicate the true value of their centre's teaching methodologies etc… and end up losing students to their sub-par competitors.
Step 2: Creating A Sales Funnel
Imagine a great Mathematician solving a really tough equation… where he breaks down his problem and systematically solves it step-by-step.
Similarly, having a great sales funnel is a technique we use to rapidly convert your "cold market" into "warm".
Now, I'm unable to clearly explain to you how to implement this 2-Step Method in this blog post, as every business is different & we require a deeper understanding about your centre in order for us to customise this method to fit your business.
So if you're an education business owner who wants to apply this 2-Step Method to multiply your student numbers, revenues & grow your centre, simply fill up the form below for a free consultation and we'll get in touch with you shortly.