After 2 years of working with educators, we know how busy educators can get. You have to teach students, meet parents, spend time with your family, keep up with your friends and of course grow your education business.
It's a lot of things for one to have on one's plate, especially with only 24 hours a day.
But think about it.
Everybody has 24 hours. Even your successful competitors, who have 100s more students than you, and who have families and commitments too.
Then why is it that they can, and you can't?
After researching through many articles about the most successful people on the net, and speaking to successful educators who manage to make the time to massively grow their businesses themselves, we realised that the difference all boils down to 1 thing.
Productivity.
That's why we have researched the best 5 productivity tools below(that all have free versions!), that we feel will help busy educators like yourself to save time, keep yourself organised, and focus on the things that matter to you!
1. Trello
Trello is a smart and simple way to keep all your tasks super organised – think of it as the digital version of post-it notes. Trello allows you to add tasks in the form of cards and drag and drop these cards around into the right lists.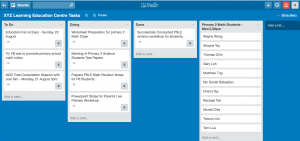 While it's nothing revolutionary, it could be just the thing you need to manage your time and organise your tasks for the week in order of priority.
2. Canva
In the past, you would have needed expensive image editing softwares or excellent photoshop skills to make eye-catching and appealing graphics for your posters, flyers, social media pages, advertisements and even blog posts.
Now, tools like Canva make it so easy for people with 0 design skills(myself included) to make eye catching images super fast!
Best of all, Canva's interface is designed in such a way that you will save so much time when creating marketing collaterals for your education centre's needs.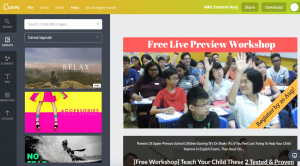 I created this poster below in less than 2 minutes!
3. Nosili
Nosili coupled with your pair of earphones is all you need to keep you ultra focused on your task at hand. Whether it is marking the homework of your students, or simply preparing for your lesson the next day, turn on some natural background noises so that not even the kids can distract you!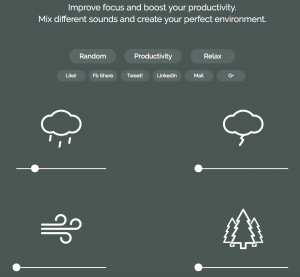 I turned on some soft and soothing rain sounds on Nosili, while typing away this article in the midst of my screaming siblings!
4. Rescue Time
Rescue Time is a time management tool that helps you take control of your day, especially while browsing your internet. It helps you keep track of time you spend on social media sites and other sites you frequently visit in the background.
That's not all.
You can even set it to block yourself from using sites beyond a certain time period every day.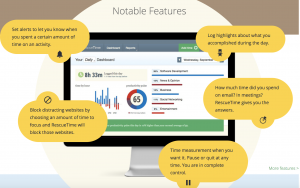 What this means is that, you will be able to cut down on online time, where you accidentally get distracted for long periods of time.
5. Draw Io
Draw Io is a savior for educators who love making visually appealing notes and mind maps for their students. It makes flow chart and map drawing super straightforward and easy, and you will be able to quickly craft amazing mind maps for your students with this tool.
Oh yes.
I made this funny looking chart in under 1 minute!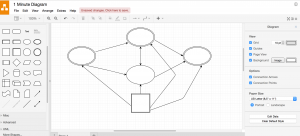 But I'm sure you will spend a few more minutes to make a way better looking and useful mind map for your students!
Forgive me for my sloppy work, will you?:)
P.S. Now with all the time that you SAVE, by applying these 5 productivity hacks, it is time for you to channel your time and energy into getting more student enrolments for your tuition centre! If you are unsure of the best way how, simply sign up for our free consultation session for education centres on the form right below, and we'll share with you exactly how we increased the student enrolments for our clients!