GrowthTribe has created over $200,000 worth of direct-response advertising in Facebook Ads, Flyers & Emails for industry players like Happy Train, iSun Education, EduEdge Learning Hub, Eye Level & other clients.
In the process, we've learnt that this unique form of advertising can help sell almost any form of education.
From premium-priced $5,000 PSLE Bootcamps to $180/month Primary School Math Tuition to $2,000 Brain Development Programs.
As long as you have proven education service with quantifiable results (testimonials, proof of grades etc), "Direct-Response" is widely regarded as one of the most accountable forms of advertising.
What is Direct Response Marketing?
In a nutshell, Direct Response Marketing (also known as ROI driven marketing) is a form of marketing designed to generate an immediate response from consumers (signing up for trial classes, workshops), where each customer response and actions can be measured, and attributed to individual advertisements.
This means that every cent you spend can be accounted for and good campaigns can be modeled after and duplicated.
Here are some ways GrowthTribe has used these strategies effectively as part of our clients' marketing programs. Some may be useful to you.
1. Use Direct Response as a strategy to launch new programs.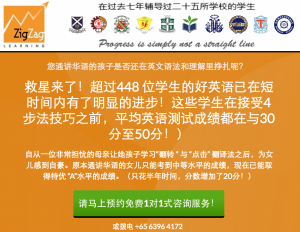 Zig Zag Learning (Bendemeer) used direct-response strategies on Facebook to create 1-on-1 appointments to promote a new english enrichment program for mandarin speaking children.
GrowthTribe began running "interest" and "competitor" based targeting on Facebook to reach out to parents who spoke Mandarin and wanted their children to do better in English.
As a direct result of these efforts, Zig Zag Learning was able to produce $96,240 of additional revenue from this new program launch within 4 months of running the campaign.
2. How to run remarkably profitable branding campaign.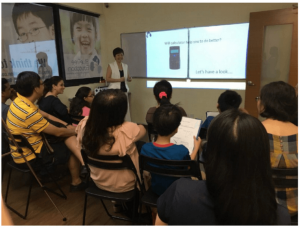 Most branding campaigns out there will help you create a brand & visual identity, but seldom will these translate into immediate enrollments.
Blue Tree Education (Balmoral Plaza) has a tutor with an extremely strong teaching background but didn't have a branding strategy to promote the centre.
GrowthTribe created a strong positioning story sharing about the tutor's teaching experience, how her unique methods have created huge impact in students' lives and ran multiple parent workshops to openly share her formula.
Over 15 workshops, they brought in over 70 new enrollments during the 1st half of the year and opened another centre at Kovan (50 additional students in this location) and are expanding into offering Science Programs as well using a similar unique story.
3. Use Direct Response to persuade and attract affluent parents with spending power.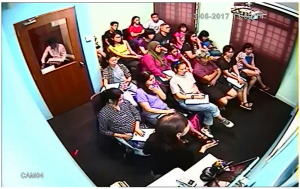 Lowering your price cheapens the brand.
But with so many competitors in the same area charging $150 or less per month per subject, benching how much you charge against your neighbours might seem like the logical thing to do.
Using "qualifiers" in our marketing messages, GrowthTribe managed to sieve out 80% of look-seers, tire-kickers and bargain hunters from Stepping Stones Learning Centre's (Bukit Panjang) audience and only attract the top 20% of the serious, highest value clients.
Through this exercise, Stepping Stones Learning Centre managed to offer a premium PSLE program, increasing their original price by 88% and securing more than 50% of their clients to take on 3 subjects (English, Math, Science) at their centre.
4. Determine the correct amount to spend to acquire each new customer, profitably.
GrowthTribe has developed special acquisition programs that are designed to identify the most profitable customer, establish their real value and decipher exactly how much should be spent to acquire them (down to the cent).

This is an example of evaluating your true recommended amount to spend per each new client in the Math Tuition niche for Primary school. Factoring against risks like retention rates, pro-rating and other testing costs involved.
Formula Chart:
TCPS = Total cost per student (How much you should be paying to acquire 1 new student)
VPM = Value Per Month (Eg $200)
TAS = Total Average Stay (Eg 12 months)
ARR% = Retention Rate % (Eg 80%)
TSC = Total Subject Count (Eg Math + Science)
5,8,10% (Advertising Cost For Enrichment, Primary & Secondary)
1% (Testing/ Audience Building Cost)
Application Of Formula:
Total Cost Per Student = $200 * 12 Months * 80% Retention * 2 Subjects * 8+1%
= $230.40 To Acquire A Student Who Takes 2 Subjects
5. Run split test to pick out profitable winners and drop losers
In every form of advertising, there will be ads that do exceptionally well and bring in 70-80% of the results.
Our job is to be able to quickly pick out these winners and improve on them to optimize their performance.
GrowthTribe recently ran a Facebook campaign for the iSun Education (Goldhill Plaza) who is in the PSLE market and noticed that there was a huge gap of 103 enquiries between the best performing and the worst performing ad.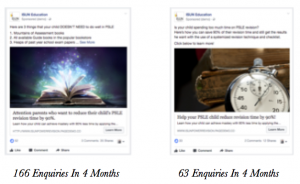 The reason: We found out that deeper explanation on effective revision strategies and telling parents what not to do before PSLE resonated strongly with the market, building significant trust before parents even went down for their workshops/ trial classes.
Prior to engaging GrowthTribe, they were already spending on advertising but were not getting results. Through a direct implementation of these strategies, iSun Education managed to bring in over $104,000 worth of enrollments early 2017.
6. Focus on story-telling to create better traction on your trial classes & workshops.
Some educators who run marketing campaigns send traffic to a "naked" landing pages which tell the parent very little about the centre.
GrowthTribe applies story-telling elements into clients' landing pages to achieve high trust and high show up rates for trials and workshops. One of the most effective narratives is the "Problem-Expert-Results" frame to position you as a specialist in a particular field.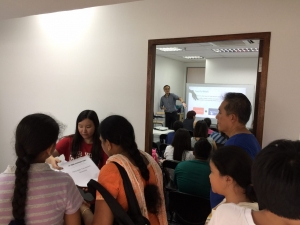 This strategy was used effectively by Math Accelerator (Parkway Parade) who managed to attract 40 new students. He managed to solidify his positioning as a "Turn-Around Specialist" and win students over despite having heavy competition in his area.
7. The "Call To Action" is the most important part of your ad.
Parents who see an interesting ad for chinese enrichment may be curious and click around. But not all will take action immediately.
Through our data, we noticed that ads without a strong "Call To Action" only get enquiries at a 0.7% rate whereas ads with strong CTAs convert at anywhere between 2-4%.
Elements like urgency, scarcity are largely used here. GrowthTribe follows a 5-point checklist to ensure that the ads presses hot buttons to get parents to take action immediately.
8. Leverage On Checklists, Templates & Proven Systems To Export Success.
GrowthTribe has created a series checklists, structures and processes to ensure that the advertising principles are correctly administered throughout our client campaigns.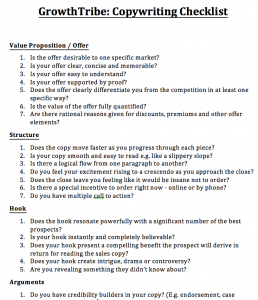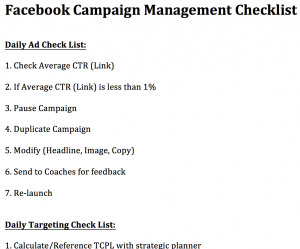 Example: A sequence of ads that worked for a math enrichment centre managed to get over 101 new enrolments even when administered by a one of our less experienced coaching executives
9. The most accountable form of advertising.
Because of tracking pixels, lead forms and performance metrics, Facebook is currently one of the forms of advertising with the highest accountability. It allows you to accurately track what every dollar invested returns in sales and profits.
GrowthTribe has created over $200,000 worth of direct-response Ads and uses Facebook as the key platform to directly generate enquiries and sales for the education industry. Results show using direct-response based strategies has increased enrollments in almost every case.
And if you're currently exploring expansion plans to build a healthy flow of new enrollments during the November/December rush, continue below:
An Exclusive Invitation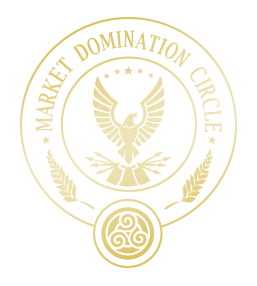 GrowthTribe's Education Division employs 6 key coaches who specialize in this demanding, result-driven discipline.
As a whole, they have more than 40 years of direct-response marketing experience.
The depth of our strategies, techniques and experience, which can only be hinted on this article, are revealed in a slide presentation: "What GrowthTribe Has Learned About The Education Industry After Spending Over $200,000 On Direct-Response Facebook Ads".
To arrange this presentation kindly send an email addressed to "Mr Joel Sim, Division Head (Education)"
To confirm your reservation for this closed-door sharing session:
Please complete the following details to admin@growthtribe.com:
1. Name:
2. Name Of Centre:
3. Mobile Number:
4. Date & Time Preferred
5. Centre Address
Or fill up the form at the bottom of this page and we'll get in touch with you to confirm a presentation session in the next 7 days.