Consultants
Here are the successes Consultants achieved from our work.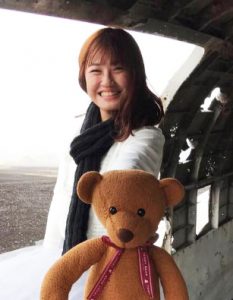 "Structured And Comprehensive Way To Guide Newbies On Facebook Marketing… FBGS Is A Very Good Investment!"
"I'm from a marketing agency which we just started up a new department for Facebook Marketing not long ago. We mainly provide lead generation services.
As this department was new, I was looking for a structured way to build up my skill sets and apply the best practices out there to lower the cost per lead as well as increase conversion rate of leads into sales.
When I chanced upon Facebook Business Growth Programme (FBGS) one day, I decided to give it a try to see if this could help, and it did!
FBGS provides a structured and comprehensive way to guide newbies on Facebook Marketing. It gave me a big picture on Facebook.
I really like that there are segments that covers Sales Funnel, Facebook Messenger, Retargeting, Email Marketing, etc.
After attending this course, our team concluded that FBGS is a very good investment.
And also, the support GrowthTribe gave was great. They are able to pinpoint what was the challenges I should be working on beyond just the Facebook ad management level but even advise on how we could package our product better as well.
Thank you GrowthTribe for creating this wonderful programme!
– Kaenice Tu, Mobimax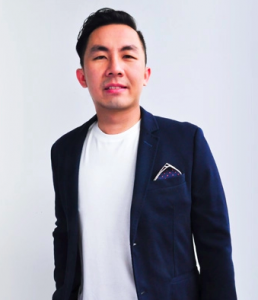 "20% Revenue Increments Year After Year!"
"My partner and I were facing the usual marketing challenges such as being unable to reach the right customers for our business, unable to communicate the uniqueness of our products and services so that we can fetch a premium pricing and branding.
That's when I realized I needed a mentor and guess whose Facebook ad I found on my wall…
Sant taught us exactly what we needed to solve our problems. He showed us how to increase our prices with strategy, this effectively maximizing profit margin, and convey the message to the right target audience!
Right now, I'm chalking in up to 20% revenue increments every year thanks to Sant. We have managed to effectively automate our business by expanding and teaching new employees to run the business even while we are away!
– Vary Yong, IFoundries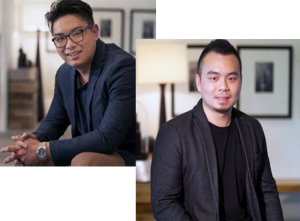 "…We Were Able To Close The Client After The First Meeting…$80,000 Revenue In 2 Months!"
"Hi Sant, I would like to thank you for the tips & strategies you shared with us in the training!
By applying your [secret technique] to communicate our services, we were able differentiate ourselves from more established SEO companies and sell more almost immediately!
One of the deals we closed was for a high profile project, with three SEO agencies competing for the same project. Using the persuasion skills and the email copywriting skills you taught us, we were able to close the client after our first meeting!
In another deal, we were able to persuade a prospective client to sign up for our service, even
though she had an existing contract with another agency and we were charging 300% higher than the other agency!
I would strongly recommend my friends that are trying to build their business or people trying to bring their business to the next level to you. Thanks!"
– Jason Ang & Don Tan, Founding Partners, Visibiliti (Advertising Services)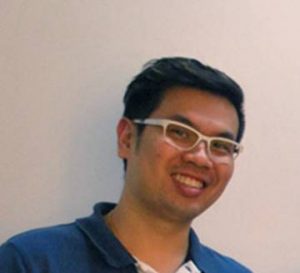 "…By Applying The Secret Technique, I Managed To Close A Deal Worth 5-figures…"
"Recently I had a tough sale where I was talking to 3 different levels of management. As usual, some of them were not.
This is pretty  common in the B2B business but by applying your secret techniques, I was able to propose a unique process that would add value to their business, So I managed to close the deal worth 5 – figures.
So I'm very happy that I attended your workshop which helped us to close more sales even during this challenging time and assisted us in strengthening our differentiation!"
– Nicholas Foo, Leads.sg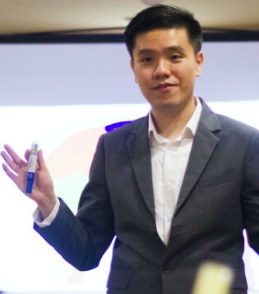 "…Blown Away By The Strategies Taught… Now I Know The Strategies That Helped Construct Multi-million Businesses!"
"With what I've taken away from the workshop, I'm highly confident of making at least 10x ROI for what I've invested in the programme in my upcoming months of the application!
Sant Qiu is truly the deal!"
– Benjamin Loh, Founder, Speaker's Flare Training & Consultancy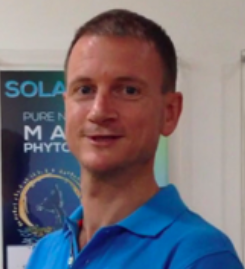 "Everything I Need & More To Take My Business To The Next Level!"
"Before the Facebook Business Growth System workshop, I was clueless about how I could market my products without relying on word of mouth or going door-to-door.
Through FBGS, I learnt how to communicate my offer to my target audience and most importantly how to implement a very effective strategic sales channelling funnel to GET MORE SALES. Exactly what I needed.
I have everything I need and more to take my business to the next step."
– Tim Sanders, Founder, Spiral Asia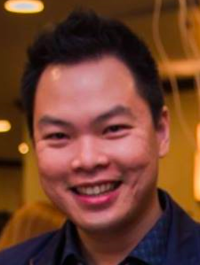 "Add A Further 5 Figures To My Business!"
"Adam and his team is one that walks the talk!
Before the FBGS course, I didn't have a proper marketing system and approach to setting up ads and setting the targeting for it.
FBGS taught me how to create, set up and implement a systematic leads and sales funnel into my business that I know will add further 5-figures to my business.
Thanks to FBGS, I no longer have to rely on referrals and networking events to get leads."
– Chris Han, Founder, Magnetic Media Group Pte Ltd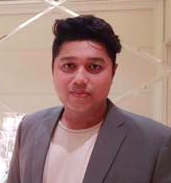 "Slashed Cost Per Lead By 60%! Just By Applying One Strategy I've Learnt!"
"I've been doing FB ads for over a year now, and I've spent something like 20k – 30k on ads so far. I've also wasted so much time learning from so called FB gurus till I met you guys. I immediately knew you guys were the real deal.
Previously, I spent crazy amounts on ads, and I spent about $50 – $60 per lead. After the workshop, just by applying one small ads technique ( I kept everything else constant), I've managed to slash my cost per lead by almost 60%!
–  Abdul Haadi, Founder, REDpreneur
"…Attribute $500,000 Directly To The Strategies I Have Learnt From Here!"
"We hit our historical high for our sales!
For the longest time ever, I was not able to break a certain sales target. But just that month itself, I managed to get past that irritating ceiling!
And we doubled what we achieved the previous month!
I can attribute more than $500,000 directly to the strategies I learned at the workshop!"
– Benjamin Yang, Balanced Consultancy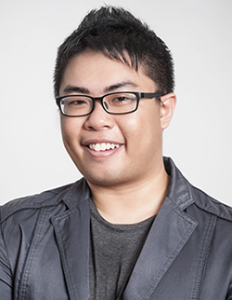 "…Earning 5 Times… Despite Increasing… Rates By More Than 1,000%!"
"I spent 6 months working closely with him, and it changed my life completely! Before that, my business was struggling and I was making meagre profits.
After applying what I learned to my own business, it grew faster than I ever thought possible. In just 3 months, I was earning at least 5 times what I was earning before.
That's despite increasing my copywriting rates by more than 1,000%. To put simply, I was making a lot more even though I was working a lot less. Thanks to Sant, I managed to reposition my business and find a profitable niche."
– Ronald Lye, Director, WORDPLAY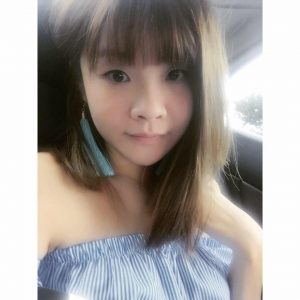 "…Closed $28,000 Deal Even When My Company Is Only 11 Days Old!"
"Hi Sant, want to thank you for your advice and guidance, I've applied your strategies and CLOSED A $28,000 DEAL even when my company is only 11 days old. Happy to learn so much from you even though I'm so quiet in class.
I basically applied the copywriting skills, irresistible offer and make it easy for the merchant to come on board even before I launch my website.
Nailed their pain and pleasure (biggest motivation) and signed the deal today!! On my first appointment!
Many thanks Sant Qiu and Adam Teow for sharing and teaching so much which I can't learn elsewhere! Deeply appreciated. My best investment ever…"
– Kaiteing Lee, Innosavv Media Pte Ltd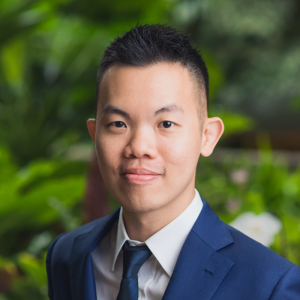 "…Achieved 6 Figures In Sales In Just A Few Months…"
"After attending Sant's program, we had a proper marketing plan and system for SocialMetric that generated leads for us consistently. And after applying the sales and copywriting techniques, our conversion has instantly doubled.
I even remember the next day after the workshop where I closed a $80,000 deal just by using the sales techniques! And we've gotten 6 figures in sales in just a few months."
– Marcus Ho, SocialMetric (DigiMetric)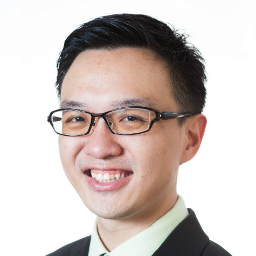 "…Attracted Over 235% More Applicants!"
"I attracted over 235% more applicants for one of my clients with more or less the same budget after attending Sant's workshop using one simple technique!
We received 62 unique applications. Using the new ad and our system, they received 146 unique applications in the same time frame and budget.
So to business owners and marketing professionals who are keen to create explosive growth, I would strongly recommend it's time to invest in meeting Sant and his team. It's really about investing to profit!"
– Loke Qian Li, SMS24/7 Pte Ltd