Introduction
At GrowthTribe, we have aided many businesses over the last five years. Simon Eio Learning Lab (SELL) happens to be one of the businesses that have reaped the rewards – achieving 100% conversion of prospects into customers.
All were made possible by following a simple yet detailed Facebook Lead Ad Campaign.
Watch this space as we will be giving the lowdown on the different aspects that lead to the success of SELL's workshop.
Quick Facts on SELL
SELL is an education company in Singapore that helps students excel in PSLE — a major examination that every 12-year old student has to take — specifically in Math, through quality and unique methods devised by them.
Over the years, they have managed to help students ace the PSLE exams and thus enabling them to choose from a plethora of recognised institutions for their secondary education.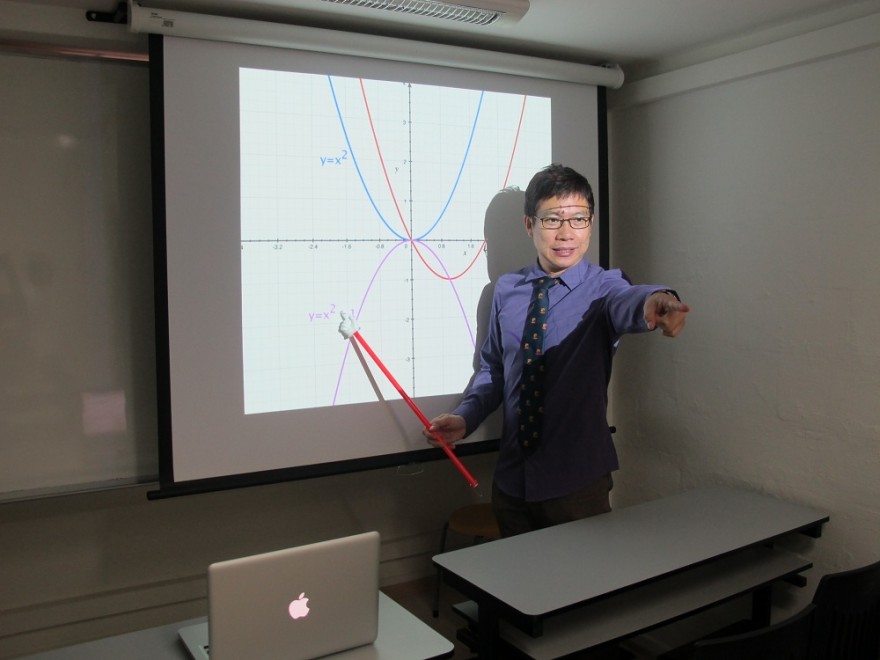 The Conundrum
Sign-ups for SELL has seen a steady decline in recent years, even though the company has a trailblazing record of producing excellent results through their own devised methods.
And it's largely due to increased competition from the bigger players in the industry:
"The management team felt that growth — in terms of student signups — was declining over the years due to strong competition from the bigger players in the industry. Parents are aware of these brands due to their strong marketing platforms and channels. Hence, we feel there is a need for us to also market the centre to boost our awareness. The problem is — we didn't know how"
Simon realised that the longer the decline is allowed to continue, the more detrimental the repercussions. They needed to find a way to attract prospects and turning them into customers fast.
"We Needed A Modern Marketing Strategy That Works…"
SELL realised that they had to undertake swift actions to overturn their fortunes by securing new students on a rapid basis.
Hence, the team at SELL approached us as they were frustrated with traditional marketing methods that no longer work.
"We tried many other forms of marketing on our own — flyers, Facebook posts, Instagram posts etc. — but we were always dissatisfied with the results as the signups from these methods is very slow. Also, the cost to profit ratio from is also very low."
The Details Of Our Rendered Service
1. Disseminating A Clear Message to The Right Market
We needed to fully understand the market and how to go about reaching the intended audience with thorough research and detailed planning.
We sat down with SELL to discover more on the situation at hand through aspects such as the curriculum used by the company as well as getting to know the direct competitors.
It was essential to establish a competitive advantage over other competitors as PSLE Math Tuition Centres are a saturated market.
The market is riddled with slogans such as "Guaranteed To Score An A" and "Number 1 ranked Math Tuition Centre in Singapore."
Many of the other tuition centres were feeding information to prospects by coining terms around being the best centre in Singapore.
Any company can claim as such, but ultimately, results matter most and the majority of the parents are seeking the best centres. In addition, parents want the best value-for-money centres for their children.
Truth be told, most parents are not able to differentiate between the mentioned slogans. They just enrol their kids in the hopes of getting outstanding returns (their children scoring A's).
We wanted to eradicate the mere thought of blindly pinning onto hopes.
Hence, instead of creating marketing messages like the "Score An A" mantra that so many other centres were spotted with…
We decided to establish SELL as a specialist in ensuring students score at least 80 marks in the PSLE Math exams.
A tangible figure. Something that is realistically achievable.
By identifying the specific target market of students who are taking PSLE examinations & explaining to parents exactly how SELL can help their kids score at least 80 marks for their Math exams, consumers would recognise SELL as an established institution.
This in turn, helped the company stand out from their competitors.
Here's what Simon shared about the research process we went through with him:
"The consultants at GrowthTribe have a full understanding of the struggles that boutique education centres face. They were able to deep dive into the core of our learning centre's processes and curriculum — which helped us understand how to explain to parents about our DIFFERENTIATION from other centres. This allows us to have a competitive advantage in this increasingly-saturated industry."
2. Devising A Comprehensive Sales Funnel
Converting leads to paying customers (sales) is one of the most significant aspects that most companies fail to grasp.
It is essential that businesses have an in-depth understanding of how to convert leads into sales as this is where the bulk of the revenue is generated.
With years of experience in conversion, we lent our expertise in aiding SELL to achieve their targets.
Prior to launching our conversion campaign, we worked closely with SELL in guiding the business the right way to comprehend how a comprehensive sales funnel work.
We kicked off the conversion process by creating a paid "parent-student workshop" called the "3 Steps Closer To An A" Workshop: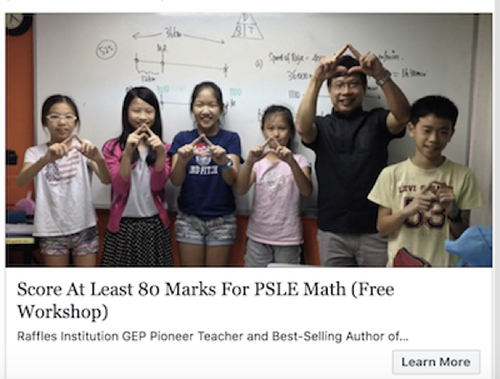 First, we had to narrow down on parents who were more inclined to enrol their children in SELL's workshops.
We carried this out by charging attendance fee for workshops. This method will immediately phase out parents who are indecisive about the program.
Secondly, those who have signed up for the workshop will understand in-depth on what the workshop can offer to their children.
This method also highlights the difference between SELL's workshops when compared to other ventures.
They were also armed with the knowledge on ways to aid their kids in scoring at least 80 marks in the PSLE Math exam — making SELL exceptional in their eyes.
Our 19-Step persuasive formula was the comprehensive tool we used during the workshop to gain parents' confidence in their choice of selecting SELL as a platform for their children to excel.
We also developed specific demonstrations that highlight the benefits of SELL's methodology.
Using our specially-designed presentation, Simon Eio Learning Lab was able to convert at least 50% of the parents who attended the "Ace Problem Sums" workshop on a regular basis.
3. Leveraging on Facebook Lead Ads To Generate Leads & Build Brand Awareness
We ran a few tests to see which methods were the most efficient and effective. Sales-letter was one of the directions we undertook.
However, it was not cost effective to constantly carry it out throughout this campaign as it resulted in a higher cost per lead and the information enlisted is not disseminated to parents properly.
Ultimately, in SELL's case, we decided to channel our attention on lead ads instead.
Since we were reaching out to a relatively "cold market" (parents who probably never heard of SELL before)…
We created a "Testimonial" ad that helps build credibility with parents by highlighting the numerous success stories Simon Eio Learning Lab has produced: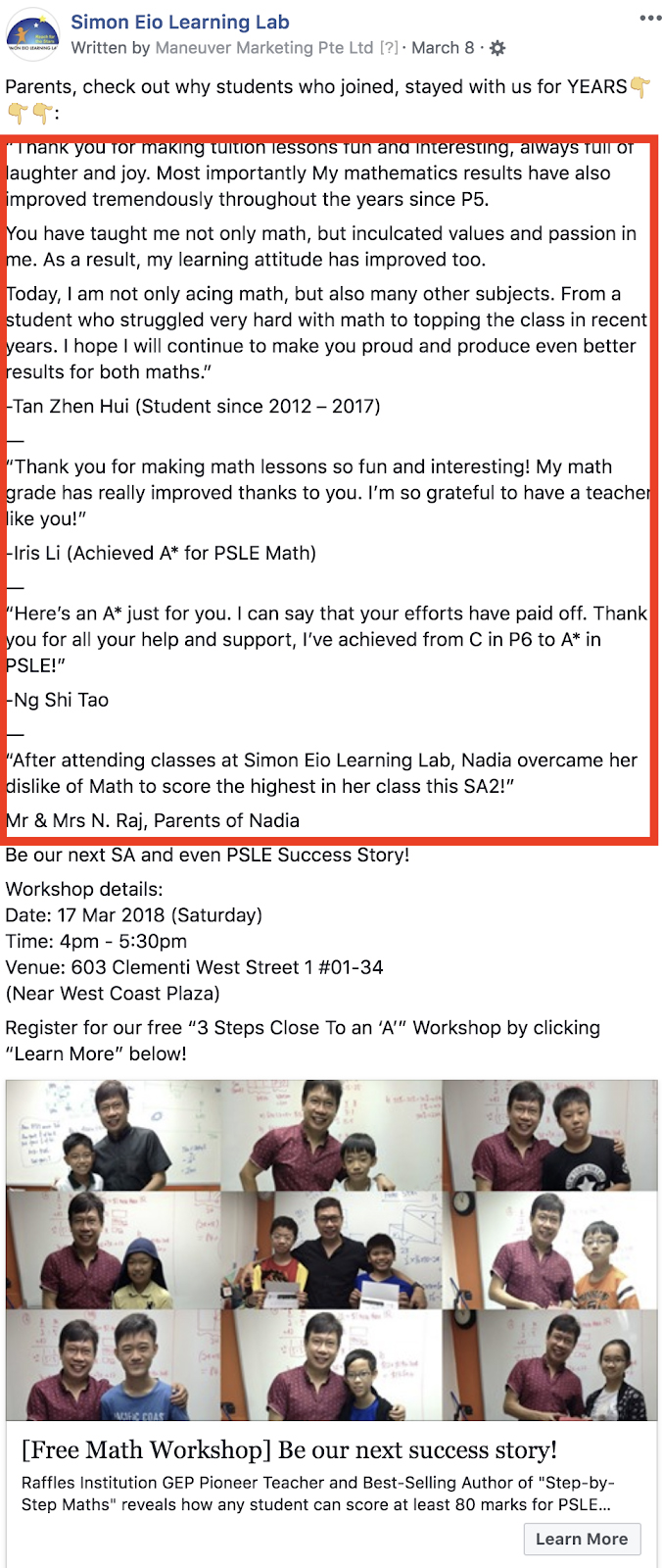 A series of "Challenge" ads were created to get parents involved in re-evaluating whether their children truly understand the best approach to tackle various Math problems.
This gave Simon Eio Learning Lab another "angle" to get parents interested in their "3 Steps To An A" parent-student workshop: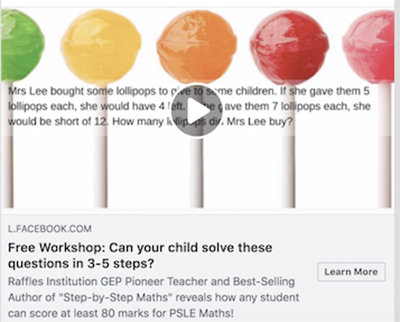 Amazing results were delivered when we devised a comprehensive ad copy, instead of relying on lead ads. This was reflected in the statistics where attaining 163 leads only at $48.82 per lead.

This is about 6.5% of the cost of leads from advertising on traditional media such as magazine or newspaper ads.
"… Achieved High 5-Figure Revenue Over 6 Months!"
A stream of new students which led to the opening of new classes for SELL resulted from a great mix of paid parent-student workshops and turning leads into paying customers.
In just 6 months, they generated a high 5-figure revenue of recurring sales on an advertising spend of only $8,006.40.
This is more than 200% Return On Advertising Spend (ROAS).
Here's what Simon shared about the results:
"The GrowthTribe team goes beyond the traditional marketing techniques and their strategies and marketing messages and write-ups strikes to the core of most parents. This is why it's so effective. The message and pitch deck that is crafted by the team were all carefully researched, thought out and scripted. Parents love it & can't wait to sign their kids up for our programs now"
"With GrowthTribe's Help, We Managed To Achieve 100% Conversion Of Prospects Into Signups For One Of Our Workshops"
With the strategies that have been implemented, SELL is now armed with a marketing tool that produces results at a constant rate.
In fact, one of their best results was achieving 9 signups out of 8 families for their workshops — a remarkable feat that even the big players in the industry have a hard time accomplishing.
At this juncture, SELL is recognised as one of the top Math tuition centres and continues to garner a steady flow of students.
"At the end of the day, what we as business owners achieve – are not just the number of sign- ups and students that we have "closed" through the program. What we achieve is a SYSTEM that we have that we can IMPLEMENT, IMPART, AND TRANSFER – we now have control over how many students we can have.

Instead of waiting for students or parents to walk in or refer their friends to us, we now have an avenue and method to SECURE students on a CONSISTENT basis.

We strongly recommend GrowthTribe to any business owners who are looking for growth"
Want To Achieve The Same Results?
From the case study, you can probably see that we do things very differently from other marketing companies.
Customer acquisition is more than just creating and launching off ads in the channel.
It's a process of research, experimentation and iteration.
And this is a process that anyone can learn and apply to their business to see explosive results within a short period of time.