About Scholars INC
Scholars INC is an education company in Singapore that helps students excel in their Primary School Leaving Examinations — a major, compulsory examination that every 12-year old student has to take — through a unique framework they devised.
Their highly-effective curriculum have helped tons of students excel in their PSLE examinations across various subjects like Math, English and Science.
The Challenge
Scholars INC had been around for 10 years and received amazing reviews from parents & students. Yet, they found it increasingly difficult to fill up their existing classes.
They had tried multiple channels of marketing in the past, such as events, roadshows, flyers, and newspaper advertisements.
However, they found that none of these channels were able to provide them with the results they needed to sustainably grow their business.
On top of that, they had tried partnering with other marketing agencies and vendors, but were not able to achieve any significant results.
Sheila, the co-founder, shared,
"We were unable to actually get sales in the area of new student signups. We signed on with quite a few marketing companies and spent thousands of dollars over the years… but that didn't bring us any results. And that actually made us very frustrated and worried"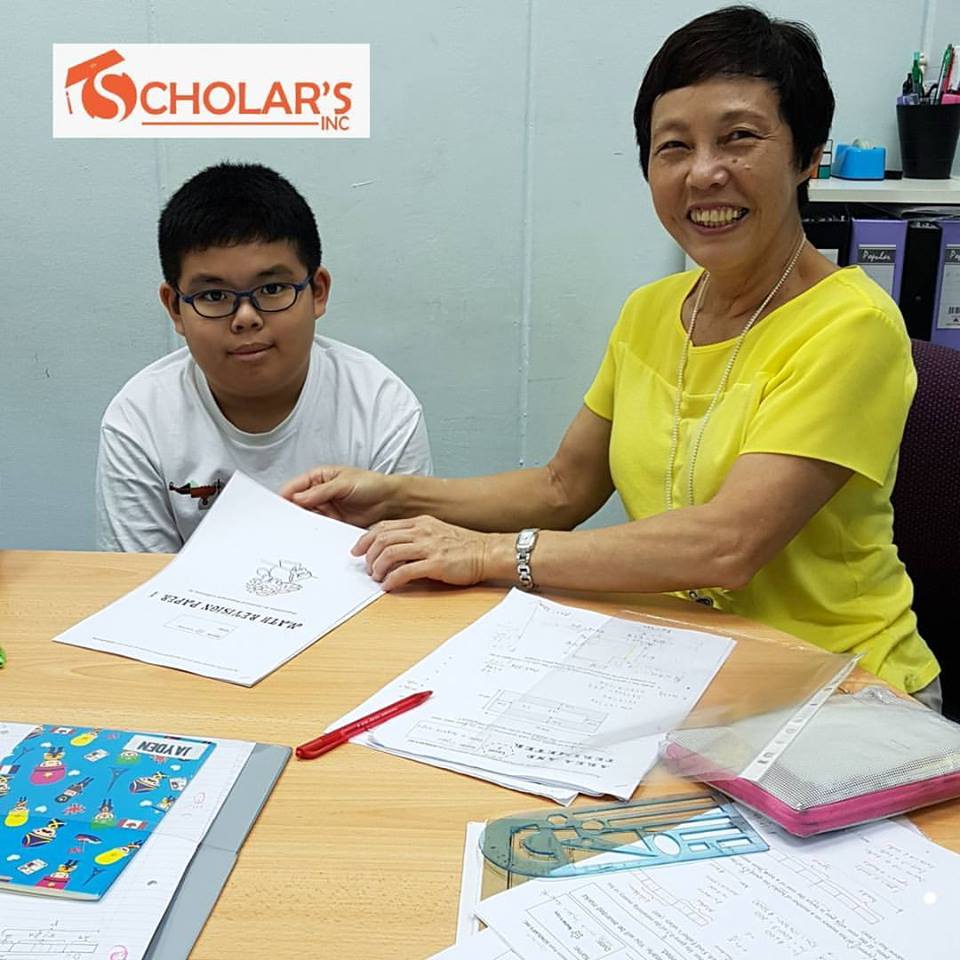 Sheila and her team knew they needed help to transform their business into a respected education brand in the Singapore education market.
So they decided to reach out to us when they came across our successful case studies of other educators just like Sheila:
"We were very impressed by what Sant and his team did for other educators… and we decided to give GrowthTribe a chance. GrowthTribe actually helped us understand what we needed to take our business to the level we desired"
Here's How We Helped… (Our Detailed Step By Step Process)
1. Crafting A Unique Framework To Target An Untapped Market Segment
One of the biggest things we uncovered for Scholars INC was that because of the wide range of programmes they offered across multiple subjects, they did not have a focused message that allowed their market to understand why they were the right choice.
Also, they did not have a clear idea of which market segment would be the right market for them.
They had been trying to "sell everything to everyone", which turned into not being able to sell anything.
From the research, we realised that it was best for Scholars INC to focus on their Math program first before focusing on the other subjects they offer.
We then crafted a positioning to establish Scholars INC as a specialist in helping students who are scoring 60-80 marks right now to finally achieve the highly-coveted A* grade of 91 and above.

What this meant was that while others were focusing on helping other market segments like weaker students, Scholars INC would only be focusing on high achievers in their market.
While this was a much smaller market segment than the mass-market, it also meant that they had very little competition in this space, as no one else was doing what they were doing.

And this gave them a targeted area of focus to point their marketing efforts toward.
Then, to educate parents on the reasons why their child is not scoring an A* in Math right now, we published an article describing the various reasons: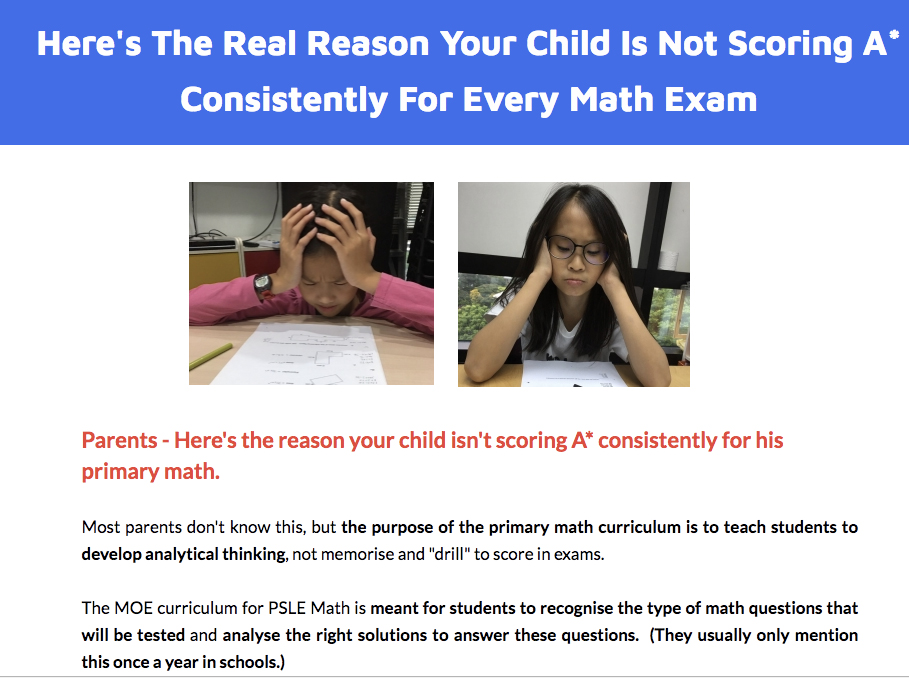 We also created a unique framework called "S.O.U.P" that explains exactly how Scholars INC special curriculum helps specifically high achieving students.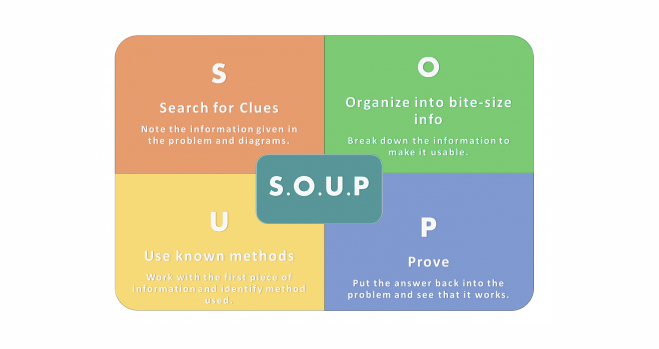 Then, we collected testimonials and social proof specifically targeted at high achieving students, and similar case studies of other customers.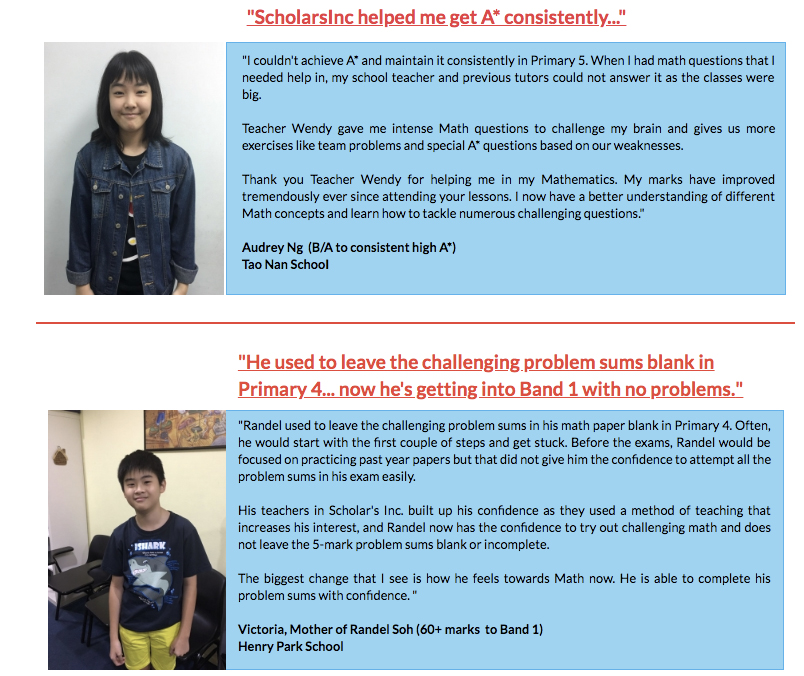 By focusing on the specific target market of high achiever students & explaining to parents exactly how Scholars INC's special S.O.U.P system can help their kids score an A* in their major exams…
We were able to carve out a niche differentiation in a space that transformed the way that Scholars INC did their marketing.
Here's what Sheila shared about the research process we went through with her:
"Through the whole program that GrowthTribe went through with us that was very structured and gave us all the necessary infrastructure for our marketing campaign, I have to say that we were able to create very good results."
2. Training The Scholars INC Team On How To Run Events
Now that we had a brand new positioning for the business, it was time to get them some sales.
We trained the Scholars INC team on how to run a free event where they could educate their market on why they were the most logical choice in this narrow market segment.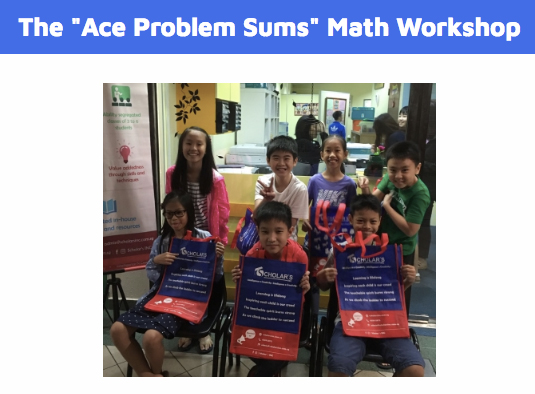 As this was new for the Scholars INC team, we decided to make the event free instead of paid, so that they could generate a large volume of interest.
While the quality of prospects would be lower for a free event, we decided that having volume was critical in this period to penetrate the market.
During the workshop, the customers (or parents) were able to learn why and how Scholars INC is different from their competitors.
We also developed specific demonstrations that highlights the benefits of Scholars INC's methodology.
Using our specially-designed presentation, Scholars INC was able to convert at least 50% of the parents who attended the "Ace Problem Sums" workshop on a regular basis.
3. Using A Sales Page To Educate The Market And Build The Brand Positioning
As the Scholars INC positioning was entirely brand new, we decided to create a sales page that would educate their market, with a heavy focus on the credibility and results of the business, as well as their specific message tailored for only high-achieving students.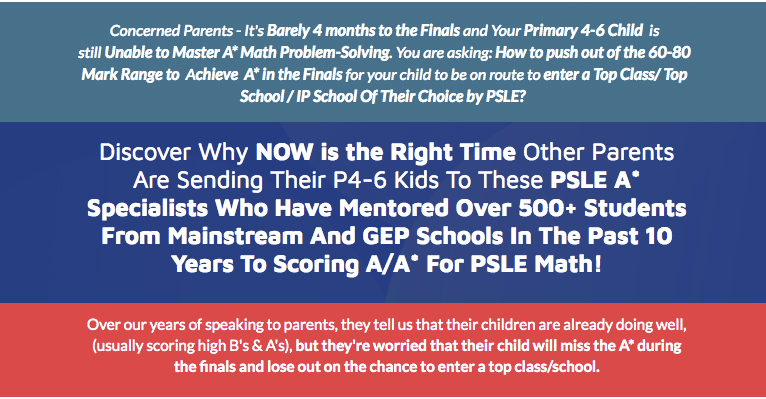 We also created a series of "Did You Know?" Ads that educates parents on little-known facts about PSLE Math in Singapore — further establishing Scholars INC as an authority in the eyes of parents, as we were teaching them something they've never heard of from other competing brands in the market.
This gave Scholars INC another "angle" to get parents interested in their "Ace Problem Sums" parent-student workshop: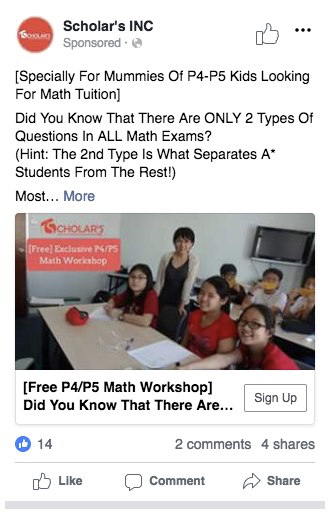 In our initial test, we were able to get more than 31 leads at only $48 per lead.

This is about 6.5% of the cost of leads from advertising on traditional media such as magazine or newspaper ads.
"… $25,000 worth of Signups In 3 Weeks!"
In just 3 weeks (and in 3 workshops), Scholars INC managed to generate more than $25,000 worth of recurring sales on an advertising spend of only $1,536.90.
Here's what Sheila shared about the results:
"We ran 3 workshops over 3 weeks and in doing so, we've actually brought in $25,000 in sales. And that was definitely encouragement and motivation for our team… because in all the 10 years we've been running our business, we've never had this kind of fantastic results"
"…We Were Impressed By The Results & Wanted To Work With GrowthTribe More Closely "
Sheila and her team were overjoyed with the results we helped them achieve — so much so that they signed on for our special 1-year retainer package.
In this package, we channeled more resources into helping them skyrocket their education business further by attaching one of our Marketing experts to fully run their marketing campaigns — allowing Sheila and her team to focus on other aspects of the business like they've always wanted.
The result?
Our team managed to get more than 200 leads for them since January 2018 at only $32.07 per lead.

On top of simply generating leads and running their marketing funnels,
We also held specific training sessions and consultations for the Scholars INC team, allowing them to build a team that could manage the day to day operations of their centre.
"… Every Dollar We Pay To You Is Worth It As You Give Us The Direction And Clarity To Do The Right Thing For Our Business"
With our help, Sheila and her team were able to build a business that finally had the right crucial systems in place for their sales, marketing, operations and management.
"Above and beyond in getting the sales and all the leads, what actually happened was the GrowthTribe team was able to bring us to a level that gave us a lot of confidence to take the next step in our journey forward. If you're looking to grow your business, I would strongly urge you to get in touch with Sant and his team & let them show you how they can help you the way they helped us"
Want To Achieve The Same Results?