Real Estate Professionals
Here are a few Real Estate Professionals that achieved amazing results from our work.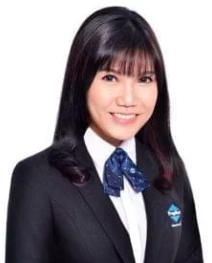 "Generated more than 100+ leads in 1 week and closed a sale in just 1 month since attending the course!"
"I used to use Google Adwords to drive leads but it is getting too expensive and competitive. I wanted to learn Facebook Advertising because I heard it was a much faster way to get leads. At first, I thought I can figure it out on my own. But I made mistakes and lost a few hundred dollars."
Thankfully, when I came to Adam's workshop, I learned a systematic way of running my Facebook ads. It helps that the coaches are extremely helpful and were able to give me on-the-spot feedback on my ads e.g. what to do and what not to do.
After the workshop, running FB ads becomes as easy as ABC! Within the first week after attending Adam's course in late June, I managed to generate more than 100+ leads and even closed a sale 1 month later!"
– Karen Cheng, PropNex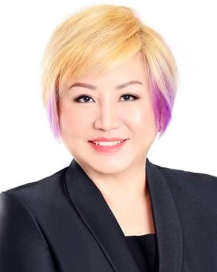 "A 5-Figure Commission In Just 1.5 Months!"
"Even though I had zero experience with Facebook Advertising before the course, I managed to generate leads and even closed 5-figures worth of commission from my first campaign.
If you are an agent looking to close more commissions in the next few months, I highly recommend you join FBGS.
I was so impressed by the course that I encouraged 25 of my agents to join in too.
I know I'll be encouraging more of my leaders to join this course."
– Mary Tan, Associate Executive Group District Director, Huttons Asia Pte. Ltd.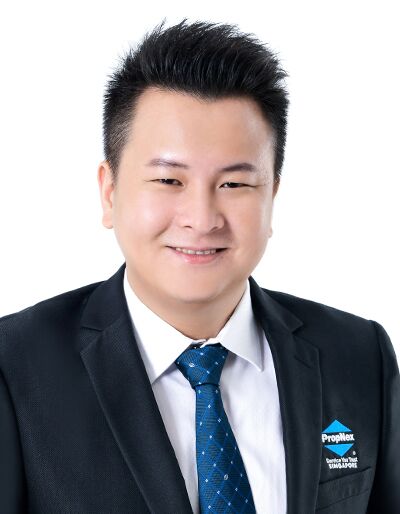 "14 Leads, 4 Appointments & 2 Red Hot Prospects For My Asset Reallocation Services!"
"When I first started using Facebook Advertising to get leads, I was trying to figure it out on my own. I tried to get clicks to my website and run post engagement ads. But after trying for weeks and spending hundreds of dollars on my ads, I wasn't able to get any leads.
I decided to join Facebook Business Growth System (FBGS) online training because I wanted to learn a tested and proven system for getting leads and appointments.
The programme is extremely comprehensive and covered more than just Facebook Advertising. It covers advanced topics like the right mindset to have when it comes to advertising and sales copywriting.
I personally watched each video 2-3 times because the content they shared is so valuable for my business!
After just one week of applying what they taught me in the first few modules, I was able to get 14 leads, 4 appointments and 2 red hot prospects for my asset reallocation services.
I was blown away by the results!
Thank you Adam and team for putting together this amazing programme!"
Update 2019:
After less than a year of putting the programme to work, I managed to achieve my first ever platinum award (more than $100,000 commissions in a single month) in March 2019. This is the 4th time I'm going through the FBGS course again as there is still so much to learn. Leads are consistently coming in and with closings almost every single month.
– Terrence Tang, Real Estate Professional, PropNex
"2 Sales For An Overseas Property In Less Than A Week!"
"Before going through the course, I spent over $3,000 on Facebook ads without getting results for my projects.
From the course, I learned how to target my ads at the right market, create ads and a high converting lead capture page that actually turns cold visitors into red hot prospects for my business.
In less than a week after the course, I made 2 sales for an overseas property.
I definitely recommend all real estate agents to attend this powerful workshop and take full advantage of Facebook advertising for your business!"
– Bobby Sng, Senior District Director, Huttons Asia Pte. Ltd.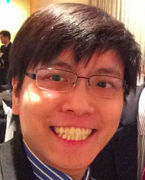 "Got Highly Qualified Leads In Just 24 Hours… $15,000 Of Commissions!"
"I applied what I learned for a recent Enclave @ Oxley Rise project and got highly qualified leads within just 24 hours after running my campaigns. One of them was a high net worth client who is looking for multiple properties for investment.
I managed to close a sales within 1 month after the workshop and made $15,000 of commissions! Since then, I had launched more campaigns and made tens of thousands of dollars of additional sales!"
– Jonathan Leong, Huttons Asia Pte. Ltd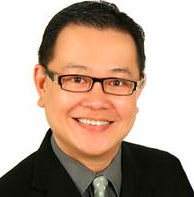 "… 200 Leads And Closed 2 Sales For My Project"
"Previously, I was experimenting with Facebook advertising on my own… and not only was I barely getting any results, I didn't know what I was doing wrong!
Through the workshop, I was able to increase my leads and reduce my cost significantly by improving the way I do my targeting and my messaging. The coaches are fantastic and were able to provide specific feedback on my ads.
But after applying Adam's system, all I need to do is switch on my campaigns and I'm able to get leads whenever I want! In total, I easily generated close to 200 leads and closed 2 sales for my project!"
– Jet Lee, Group Director, Huttons Asia Pte. Ltd

"11 Leads By First Hour… And The Best Part Was I Managed To Set 3 Appointments!"
"Previously, I was generating leads through referrals and old traditional prospecting methods like giving out flyers. It was slow and inconsistent, and I wanted to look for a faster and better way to generate more leads!
During Adam's workshop, I managed to get 11 leads by the first hour and by the end of the class, I have attracted a total of 27 leads!
The best is I managed to set 3 appointments through the first batch of leads that I got!"
– Lester Tan, Marketing Director, ERA Realty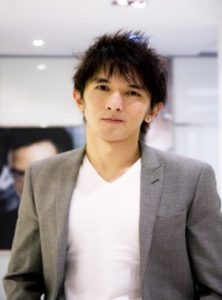 "Managed To Get 19 Leads… For A Very Niche Market!"
"Leads are usually really hard to come-by for agents like me who are targeting home-sellers…
But after applying some of Adam's strategies, I was able to easily attract 19 leads for my target market
and I'm already talking to quite a few of them. I'm really happy with my results!"
– Willi Ching, Associate Group Director, Huttons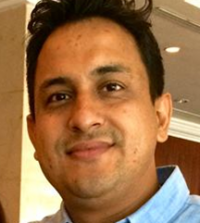 "…$2 Million Dollars Of Sales In Just 2 Weeks!"
"Before I came for the Facebook Business Growth System workshop, I was spending thousands of dollars on traditional marketing methods e.g. TV, newspapers but I wasn't getting the kind of results I wanted from my property launches.
After the workshop, I learned how to laser target my ads at the right prospects and immediately closed 10 property sales in my last event. That's a total of $2 million dollars of sales in just 2 weeks after the workshop!
Honestly, I would never recommend this workshop to anyone in my industry because I would lose my edge in the market! Thank you for everything!"
-Saurabh Dhote, Dhanush Pte. Ltd
Want Us To Help You Grow Your Business?
Talk to us by clicking below.