Other Success Stories
Here's what business leaders and entrepreneurs say about our work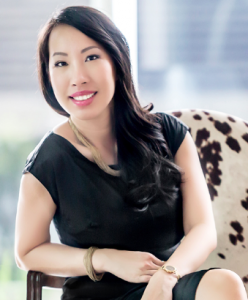 "…Sales Exceeded My Advertising Dollars…" 
"… With the first day of running my FB ads, my quick sales and upsells exceeded my advertising dollars! This is not even including the leads I collected!
Finally, I managed to crack the code to FB Marketing! The Facebook Business Growth System workshop was super duper awesome!
Thanks for making the special arrangements for me so I can learn the techniques though I'm not in Singapore!"
– Jasmine Kang, Founder, SkinLYcious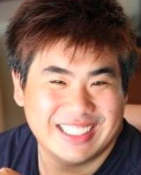 "Videos And Notes Are Very Specific And Practical… Much Clearer Idea Of How To Make Facebook Work For My Business!"
"I have been using Google Adwords for the last 8 years to generate leads for my business.
In the recent years, it was getting increasingly expensive with much more competition from other painting companies.
In fact, my cost went from $1,000 per month to $5,000 per month. Yet, the number of leads and enquiries I was getting was dropping.
I decided to try running Facebook ads on my own last year. But after spending about $2,000+, we were still getting inconsistent results from our campaign.
I joined the Facebook Business Growth System programme because I wanted to know exactly what to do to get more leads and enquiries for my business without spending more time and money trying to figure it out on my own.
I love how the information shared in the videos and notes are very specific and practical. I have attended other courses before and they usually cover very general information you can find on Youtube or even Facebook for free.
Just by going through the first few videos, I have a much clearer idea on how I can make it work for my business.
I also love the advice i get from the team about my ads. They really showed me how i can communicate differently from my competitors.
I definitely see Facebook advertising play a big part in driving more leads and sales for my business in the near futures.
And with GrowthTribe's help, I believe I can get even better results from my campaigns!"
– Patrick Lam, Co-Founder, Painting.com.sg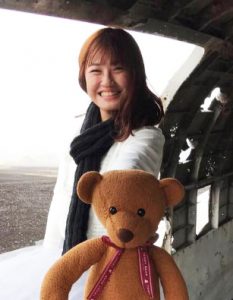 "Structured And Comprehensive Way To Guide Newbies On Facebook Marketing… FBGS Is A Very Good Investment!"
"I'm from a marketing agency which we just started up a new department for Facebook Marketing not long ago. We mainly provide lead generation services.
As this department was new, I was looking for a structured way to build up my skill sets and apply the best practices out there to lower the cost per lead as well as increase conversion rate of leads into sales.
When I chanced upon Facebook Business Growth Programme (FBGS) one day, I decided to give it a try to see if this could help, and it did!
FBGS provides a structured and comprehensive way to guide newbies on Facebook Marketing. It gave me a big picture on Facebook.
I really like that there are segments that covers Sales Funnel, Facebook Messenger, Retargeting, Email Marketing, etc.
After attending this course, our team concluded that FBGS is a very good investment.
And also, the support GrowthTribe gave was great. They are able to pinpoint what was the challenges I should be working on beyond just the Facebook ad management level but even advise on how we could package our product better as well.
Thank you GrowthTribe for creating this wonderful programme!
– Kaenice Tu, Mobimax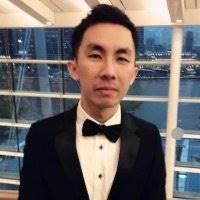 "20% Revenue Increments Year After Year!"
"My partner and I were facing the usual marketing challenges such as being unable to reach the right customers for our business, unable to communicate the uniqueness of our products and services so that we can fetch a premium pricing and branding.
That's when I realized I needed a mentor and guess whose Facebook ad I found on my wall…
Sant taught us exactly what we needed to solve our problems. He showed us how to increase our prices with strategy, this effectively maximizing profit margin, and convey the message to the right target audience!
Right now, I'm chalking in up to 20% revenue increments every year thanks to Sant. We have managed to effectively automate our business by expanding and teaching new employees to run the business even while we are away!
– Vary Yong, IFoundries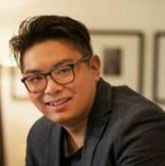 "We Were Able To Close The Client After The First Meeting… $80,000 Revenue In 2 Months!"
"Hi Sant, I would like to thank you for the tips & strategies you shared with us in the training!
By applying your [secret technique] to communicate our services, we were able to differentiate ourselves from more established SEO companies and sell more almost immediately.
I would strongly recommend my friends that are trying to build their business or people trying to bring their business to the next level."
– Jason Ang, Visibiliti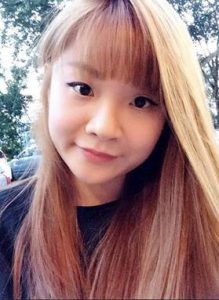 "…Closed $28,000 Deal Even When My Company Is Only 11 Days Old!"
"Hi Sant, want to thank you for your advice and guidance, I've applied your strategies and CLOSED A $28,000 DEAL even when my company is only 11 days old. Happy to learn so much from you even though I'm so quiet in class.
I basically applied the copywriting skills, irresistible offer and make it easy for the merchant to come on board even before I launch my website.
Nailed their pain and pleasure (biggest motivation) and signed the deal today!! On my first appointment!
Many thanks Sant Qiu and Adam Teow for sharing and teaching so much which I can't learn elsewhere! Deeply appreciated. My best investment ever…"
– Kaiteing Lee, Innosavv Media Pte Ltd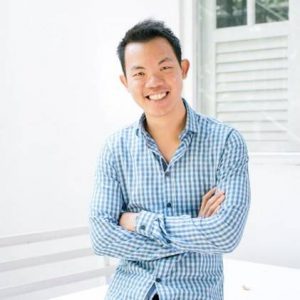 "…Achieved 6 Figures In Sales In Just A Few Months…"
"After attending Sant's program, we had a proper marketing plan and system for SocialMetric that generated leads for us consistently. And after applying the sales and copywriting techniques, our conversion has instantly doubled.
I even remember the next day after the workshop where I closed a $80,000 deal just by using the sales techniques! And we've gotten 6 figures in sales in just a few months."
– Marcus Ho, SocialMetric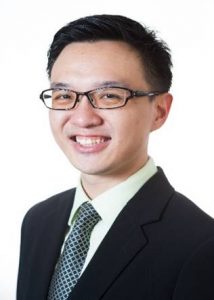 "…Attracted Over 235% More Applicants!"
"I attracted over 235% more applicants for one of my clients with more or less the same budget after attending Sant's workshop using one simple technique!
We received 62 unique applications. Using the new ad and our system, they received 146 unique applications in the same time frame and budget.
So to business owners and marketing professionals who are keen to create explosive growth, I would strongly recommend it's time to invest in meeting Sant and his team. It's really about investing to profit!"
– Loke Qian Li, SMS24/7 Pte Ltd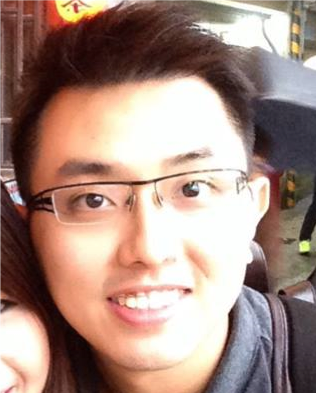 "500 Leads In 2 Months… 600% ROI… Literally Saved My Business!"
"Before attending Adam's workshop, we were facing tough challenges in our business as we were spending quite a lot of money on various marketing channels that were not very effective.
But after learning and applying the tips and strategies I learned during the workshop, I managed to get over500 leads in 2 months for my consultation offer page. This amounted to a total of 600% ROI!
That result literally saved my business. Now I'm more confident in the results I can continue to generate from my Facebook campaigns to give my business a sustainable lead generation channel!"
– Peh Zhengyang, Director, D'Elegance International Pte. Ltd.