Quick Recap
In my email, I talked about your odds of winning in the casino…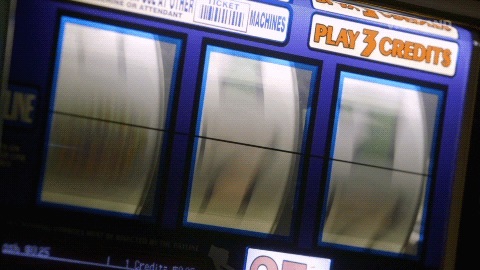 Each and every time you play a game in the casino…
You're already at a disadvantage…
The game's rigged.
And the house always wins.
What Does This Have To Do With Facebook Advertising?
Well…
If you are serious about raking in huge profits from your Facebook campaign…
You need to do what casinos do…
Rig the game in your favor.
And the best way to do this when it comes to advertising?
Create An Insanely Irresistible Offer
An offer that's so good your market will be jumping over hoops to get it from you.
Here's an example of an offer from Hubspot.
They were giving away free access to their CRM software (along with unlimited users and contacts).
Because the offer was so attractive…
They could still get thousands of new subscribers with plain looking ads like the one you see below:
So, the question is…
"How Do You Put Together An Irresistible Offer?"
In one of my blueprints, I talked about the different elements of an irresistible offer…
Benefits
Proof
Risk Reversals
Response Triggers
Price / Cost
And I shared how as long as the value of the benefits, proof, risk reversals, and response triggers exceed the price/cost…
You'll have a strong foundation for an irresistible offer.
Here's an example of how we used the same principle to build a million dollar business in just 9 months.
Case Study: Consulting
In 2017, we launched our high ticket consulting programme called "Market Domination Circle".
We spent about $97,350 on advertising in a small market like Singapore…
And generated over $1.6 million dollars of sales in just 12 months!
That's 1,750% return on advertising spend!
How did we do it?
For one, we focused on helping educators solve their biggest problem…
Getting more student enrollments in a highly competitive market (benefit).
We also had dozens of testimonials and endorsements from well-known educators in the market (proof) who attended our previous advertising training.
Along the way, we were able to get even more testimonials from the results we created for our clients:
And because we had a limited number of consultants…
We only took on 10 clients at any one point in time.
This means that if educators wanted us to hire us before their competitors do, they'll have to do it as quickly as possible (response triggers).
And the biggest factor that pushes them over the fence?
Our "$30,000 additional sales or your money back" guarantee (risk reversal).
This means that if we don't generate at least $30,000 of sales with the client over 6 months…
They'll get every single cent of their investment back!
How's That For An Irresistible Offer?
This is why even though we were charging anything from $30,000 – $50,000 for the consultation…
Educators were rushing to join the programme.
I hope that by now, you can see the value of putting together an irresistible offer.
And putting the elements together is just the first step!
The next step is to learn how to…
Persuasively communicate your offer to your market.
And it all boils down to just one critical thing!
Once you get this right, you'll be able to craft a marketing message that "forces" your market to pay attention.
And get them to take action on your offer immediately!
I'll be sharing more about it tomorrow =)
By the way…
You probably heard me mention a couple of times about the "Facebook Business Growth System" training that I have been running for the last 3 years.
It's the same training that has helped thousands of traditional business owners in Singapore and across the world get more leads, sales, and profits through Facebook Advertising.
The team recently came together to create an online version of the same course – updated with cutting-edge strategies and tactics for 2018.
In the online course, you'll learn the exact formula we used to build multiple million dollar businesses in 4 entirely different industries – health & beauty, training, consulting and education…
We're still in the midst of putting the final touches on this programme.
And when we're ready to launch, you'll be the first to know about it =)