Overview
In this blueprint, you'll learn how to create attention grabbing images for your ads in just a few minutes… even if you don't have your own images or you don't know how to use fancy software like photoshop.
While the principles and techniques can be applied to any kind of advertising, we're going to focus on creating images specifically for Facebook Ads.
How You Can Use This:
You can use the guidelines to pick the best images for your ad.

You can use the blueprint to improve your existing Facebook ad images.
Tools And Resources
Creating attention grabbing images is challenging especially if you don't have any photo editing skills like photoshop.
This is why we created this blueprint to help you get started on your journey.
As a guide, we included a PDF version of the blueprint.
You can download a PDF version of the blueprint here.
One of the main tools we'll be covering is Canva, a free graphic-design platform you can use to create just about any kind of marketing material you image.
Image Requirements For Facebook
Guidelines For Attention Grabbing Ad Images
How To Improve Your Ad Performance
One of the way you can improve your ad performance is by testing different ad images.
In our How To Launch Your First Facebook Lead Generation Campaign blueprint, we talked about how to structure your campaigns.
Below was what we recommend you use if this is your first time setting up Facebook Ads. The purpose of this structure is to test your ad across different audiences.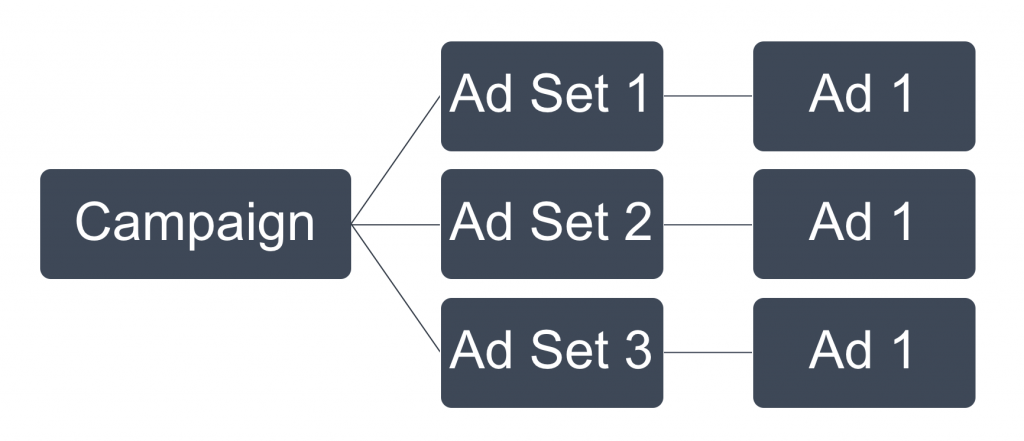 On the other hand, when you want to test different images, you can put 2 of the same ads in the same ad set with different images.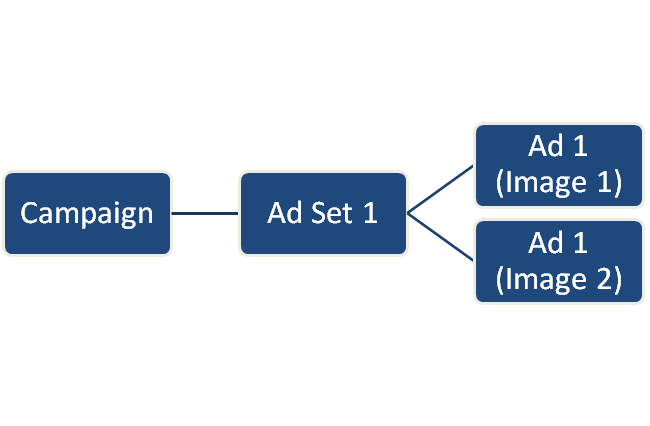 When your campaign goes live, Facebook's algorithm will automatically allocate more reach and budget to the ad that has the better engagement.
This is great for finding an ad image that works for your campaign.
Here's an example of a split test we did for a campaign many years back. You'll notice that we used the exact same copy with different images.
If your goal is to improve your current ad results and lower cost, you can do do by testing images that are only slightly different from one another.
You can still use the same structure we talked about earlier but this time, you'll make small changes to each ad image.
I can test:
Different effects

Different text
It's important to note that optimization might not always give you breakthrough results in your ads. At best, they can give you incremental improvements.
This is why until you have a working campaign, we often advise clients not to spend too much time on over-optimizing the campaign.
Effects
Let's say the image of the mother and daughter performs the best.
We'll then test by changing an effect on the photo.
In the example below, we changed the filter of the original image to grayscale, lower saturation and higher temperature.
Again, we'll test these images with different filters by placing the 4 ads in the same ad set.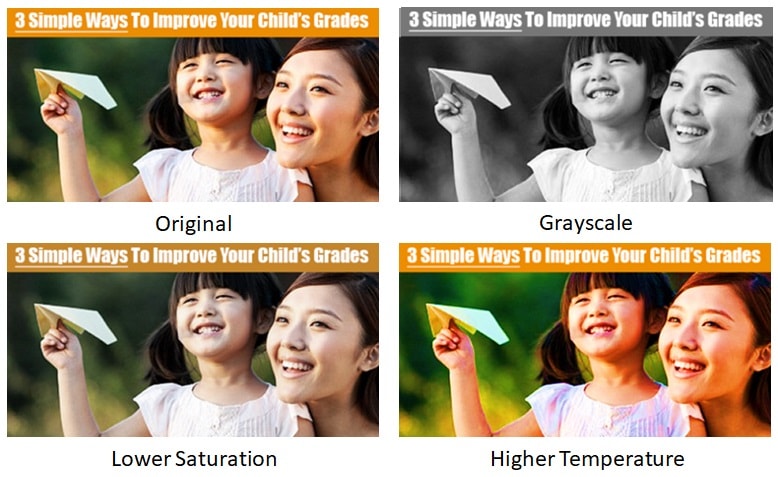 Text
In the example below, we changed the text or each image.
Once again, we'll test these images with different texts by placing the 4 ads in the same ad set.
The purpose is to test which variation of the text will resonate with the audience.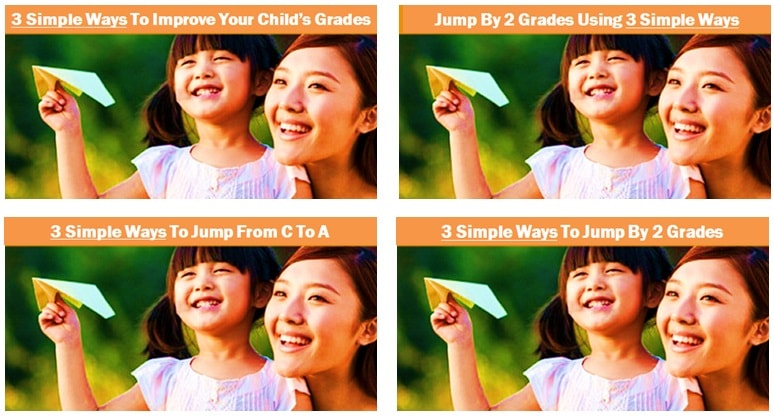 After you found the better converting image and scaled your campaign, it is important for you to keep testing different images to find the next converting image.
This keeps your ad fresh in the minds and eyes of your audience and helps you avoid ad fatigue.
Ad fatigue takes place when your audience becomes overly familiar with your ads and gets bored of them, so the ads become less engaging.
This is why you should regularly change your ad so it appears to be something new to the market.
Here's an example of what we did for this campaign to avoid ad blindness.
Once we found a working ad image, we created variations of the ad image around the same theme – in this case, family and children.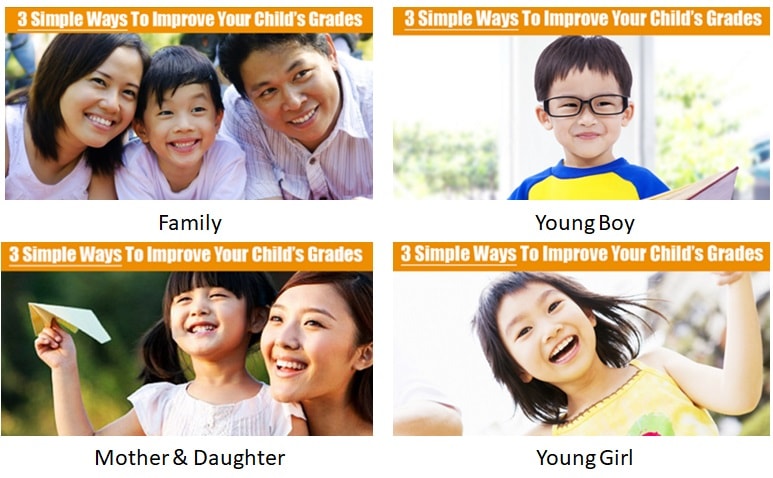 Of course this is just one way to do this.
There are many ways to reduce ad blindness and we'll share more about it in future blueprints.