Overview
If you're running a business or just planning to start one, a blog is a powerful tool for you to use to help you achieve your goals.
By providing valuable content to your audience for free, they'll be more engaged with your business and will be more likely to buy your product/service in the future.
Unfortunately, many business owners and marketers do not know how to write a blog post article properly.
In this blueprint, you're going to learn how to write your first blog post article, even if you've never written one before.
How Can You Use This?
Learn how to write a blog post for your business.

Share the guidelines with your team so they can help you to create content.

Learn how to set up your blog post on WordPress.
Tools And Resources
Creating a blog post article for the first time may be challenging especially when you don't have much experience writing and unfamiliar with how to upload your content to a platform.
In this blueprint, we'll be covering how you can use WordPress to set up your first blog post article.
This is why we created this blueprint to help you get started on your first blog post article.
As usual, you can download a PDF version of this blueprint here.
What You Need To Know?
Business blogging helps to create more online visibility for your business.
When executed properly, your blog can be used as another marketing channel (such as email marketing and social media marketing).
Remember… You're not just writing a story about how your day started and ended. You're writing an effective content to help your business sell.
More Website Visits
When you create a blog post, this will create another indexed page on your website.
This means that there is a higher chance for your page to appear as a result when someone does a search about a topic related to your business on a search engine.
On top of that blog posts also helps to increase your visibility on social media platforms like Facebook and Twitter.
This happens when readers share your blog post and your website link appears in their post.
Nurturing Readers Into Leads
You can engage and nurture readers by getting them to subscribe to your mailing list.
Once they opt-in, you can update them regularly about new content on your website and even send them exclusive offers for your products/services.
Another way you can get your website visitors to opt-in is by using lead magnets in your blog posts.
If you want to learn more about how to create effective lead magnets, you can refer to our 'How To Create Lead Magnets That Gets You Highly Qualified Leads' blueprint.
Establish Authority
By constantly creating content that's helpful to your target audience, they will perceive you as an authority in your field.
On top of that, by sending them content regularly, you will condition readers to keep your brand at the top of their minds..
Long-Term Results
Evergreen blog posts tend to have a compounding effect over time.
As your blog posts get more and more views and leads over time, your rankings on the search engines will improve.
This means that you can continue to get website visitors and leads from your old blog posts in the long run.
Listicles
A listicle is basically a list of compiled things.
It is one of the simplest types of blog post that you can put together.
This type of blog post is used by many social websites like BuzzFeed.
Here are some examples of listicles: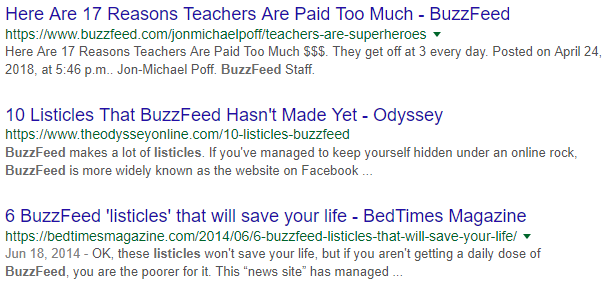 Guides
This is commonly known as how-to blog posts.
In general, they provide step by step information that helps readers to achieve a specific goal.
Our blueprints are an example of this type of blog post.
Here are more examples of guides from Buzzfeed: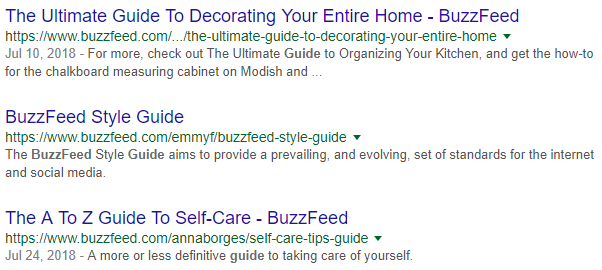 Case Studies
A case study is a real-life example of how your product/service was able to help your customer achieve their goals.
It recounts in detail the problems that your customer was facing and how you helped to solve them.
Essentially, readers will be able to see your customer's journey from start to finish.
They'll be able to analyse your claims using the data that you provide in the post.
This type of blog post is especially useful if your product/service requires a significant amount of investment.
Below is an example of a case study post by Canva:
Checklists
A checklist is a series of points that readers can go through to help them make certain decisions or reach a certain conclusion.
An example of a checklist is our 'Fix Your Campaign Checklist' blueprint.
This checklist is useful for you to diagnose most (if not all) the possible problems you might experience when you're running your campaigns.
How To Upload Your Blog Post On WordPress
What's Next?
Now that you've created your first blog post, you can run traffic to it.
One of the ways you can do this is by using Facebook Link ads.
If you'd like to learn how to write Facebook ads that will bring quality traffic to your blog post, check out our 'How To Create Facebook Ads That Sell' blueprint.